Kevin Durant will be sidelined for the All-Star Game, according to NBA insider Chris Haynes, who tweeted:
"Brooklyn Nets star Kevin Durant (MCL sprain) will not play in the All-Star game next week in Salt Lake City, league sources tell @NBAonTNT, @BleacherReport."
•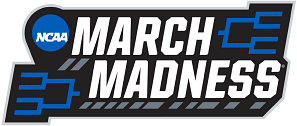 The Brooklyn Nets star is set to miss his 14th straight game on Tuesday due to an MCL sprain. In 39 games played this season, Durant has averaged 29.7 points, 6.7 rebounds, 5.3 assists, 0.8 steals and 1.5 blocks per game while shooting 55.9% from the field, 37.6% from 3-point range and 93.4% from the free-throw line.
Durant has been selected to 13 All-Star Games, however, he has played in just ten of them. He has missed all three All-Star Games that he has been selected to as a member of the Brooklyn Nets, last appearing in the contest as a member of the Golden State Warriors back in 2018-2019.
In his ten appearances, Durant has averaged 25.0 points, 6.2 rebounds, 3.7 assists, 1.7 steals and 0.5 blocks while shooting 53.6% from the field, 34.9% from 3-point range and 89.7% from the free-throw line. He has twice been named All-Star Game MVP, winning the award in 2012 and 2019, his most recent appearance in the contest. It was previously reported that he had been hoping to appear in the contest.
Will any other stars join Kevin Durant in missing the 2022-2023 All-Star Game?
Kevin Durant is not the only star player that will be sidelined for the All-Star Game. Golden State Warriors star and Durant's former teammate Steph Curry will also be sidelined for the contest with a leg injury. Additionally, Zion Williamson, who has missed the last 19 games, is unlikely to suit up as he recovers from a hamstring strain.
With three starters likely to be sidelined, it will be interesting to see how the NBA decides to replace each star. In Durant's case, his replacement will come from the Eastern Conference and will likely have to be a frontcourt player as the conference will be one frontcourt player short of the required six.
The selection will be chosen by NBA commissioner Adam Silver, and while many viewed the Eastern Conference's biggest snubs as backcourt players such as James Harden, Jalen Brunson, and Trae Young, all three are unlikely to be chosen. Instead, it is possible that Pascal Siakam or Jimmy Butler are chosen as the replacement.
Edited by Caleb Gebrewold