The NBA All-Star Game has been one of the best sporting events in the country for having the best basketball players in one game to put on a show. This season, the league has spiced up the event by adding a different angle to drafting teammates by having it happen before the game takes place.
•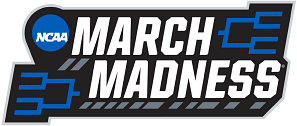 Reports came in from the NBA that the league has decided to have the All-Star game draft as a new segment before the actual game. Since the league had the All-Star draft, it was always a few days before the game, which is exciting in itself. But they've taken it to the next level by having it minutes before the game.
The game will take place on Feb. 19, 2023, and Utah will be the host. The team captains will still be the top vote-getters for each conference. However, they'll only get to choose who they will be playing with before the game.
The draft will be televised to see which players they will get to play with. Captains and starters will be announced on Thursday.
Also read: Kevin Durant on playing in NBA All-Star Game 2023: "I missed going back to Golden State my previous home"
---
With the new format, does that mean the players won't get a chance to practice with each other before the NBA All-Star Game?
Aside from playing the actual game, there are fans who get a chance to see their favorite players practice a few days before they put on a show. For the 2023 NBA All-Star Game, one question should be addressed by the league. What will happen to the All-Star Game practices? How will the league make it work?
Like the actual game, there have been many iconic moments when the stars practiced together. One viable option could be for the stars to still be able to practice for the fans. However, they won't be restricted to teams. Still, the question is up in the air and some fans could slowly realize that could be the case.
Also read: Listing the all-time top-5 scoring performances in an NBA All-Star game: Featuring Steph Curry, Anthony Davis and more
Edited by Joseph Schiefelbein