The LA Clippers haven't played to their potential this season. Kawhi Leonard and Paul George's injury issues have led to their struggles. ESPN's Stephen A. Smith ranted about their unavailability and believes coach Ty Lye should want out of his contract if they aren't healthy in the playoffs.
Here's what Smith said on ESPN's NBA Countdown show about this:
"I'm so personally disgusted with the Clippers that I believe that Ty Lue should want out of his contract with the Los Angeles Clippers if these dudes ain't ready for the playoffs. It's a damn shame... He [Lue] literally walks to an arena every day wondering who the hell he's gonna have in his lineup. No one is definitively available."
•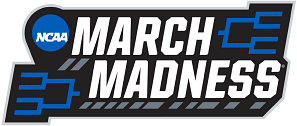 Stephen A. Smith clarified that he isn't questioning the legitimacy of injuries. However, he sounded off about load management and players avoiding playing back-to-back games. Kawhi Leonard, mainly, has played only one night of back-to-backs as a precautionary measure.
The Clippers have implemented load management with him and Paul George in full swing, which hasn't helped them. The Clippers haven't found their roster chemistry or consistency with lineups and rotations.
That certainly isn't the recipe for success. The LA Clippers entered the year as one of the heavy favorites to dethrone the Golden State Warriors as the Western Conference champions, but their stock has fallen lately.
---
LA Clippers drop to .500 following a 1-7 run
The LA Clippers' record has worsened over the last eight games due to their injury problems. The Clippers are 22-22 three games into the second half of the season. Kawhi Leonard has played six of their last eight games during that stretch, while Paul George hasn't played in the last four games.
That has been the theme for the season. But this time, the Clippers have suffered seven losses during that stretch, including six straight. The Clippers' superstar duo have played only 15 games together this season. Leonard has played 28.4 minutes on average, while George has played 32.4 minutes per game.
The LA Clippers role players haven't had the time to adjust and develop chemistry alongside Leonard and George. The Clippers have an offensive rating of 109.9, the second-worst in the NBA this season. Their defense has been consistent, though, as they rank eighth in that regard with a 111.1 rating.
However, that won't be enough for them to succeed in the playoffs. The Clippers will need Kawhi Leonard and Paul George to play together frequently post the All-Star break. This will allow them to achieve a higher seeding and potentially make a deep playoff push.