Stephen A. Smith is starting to get fed up with the LA Clippers, just like many others. The Clippers(21-19) lost to the Denver Nuggets(25-13) by 31 points(122-91) in the Ball Arena. Interestingly, they didn't play their starters for a minute in the second half. It was one of the worst NBA games of the year, and even possibly in the past decade. Nothing went right for Los Angeles.
Stephen A. even said that Ty Lue, the LA Clippers head coach, needs to ask to be released to go coach a different team:
"The Clippers stink. What a horrible performance last night versus the Denver Nuggets. I'm not talking about losing about 40. I'm talking about the effort, lollygagging around in the third quarter. If I were Ty Lue, go ask Steve Ballmer to let you out and coach a real team. They don't want to play man. They're better than that. I know they're 21-19 but they lost four straight. They don't want to play, they just want to be in LA."
•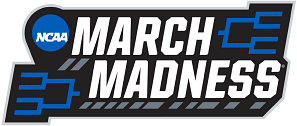 Ty Lue gave love to the Nuggets and simply said they got beat after the game. Sometimes things like this happen, but for a team as good as the Clippers, this needs to stop:
"Tonight, they took it to us, they played a good game — No. 1 team in the West for a reason," Lue said. "It is what it is. We know we've got to be better. We ran into a good team tonight. We wasn't ready. That happens, you know? It was a bad game. We got to erase this one and get ready for tomorrow. That's what the NBA is all about. We'll see them again in another week and see what we're made of. When you get your butt kicked like this, it's a moment where we can see what we're really made of next week."
Is it time to worry about the LA Clippers?
It could be time to worry about the LA Clippers, but only because of their health. It's tough to continue doing things like this and expect to find success. Clearly, when healthy, they have one of the best rosters in all of basketball. However, sitting players out every night and expecting them to randomly play typically isn't going to lead to success.
Kawhi Leonard has played in just 17 games this season, while Paul Georga has appeared in 30. Los Angeles is 21-19. Kawhi realizes that if the Clippers want to play better, they need to get back on the court and take care of business:
"I mean, obviously nobody wants to lose by that amount of points," Leonard said. "You want to get it back, pretty much. You want to get back out there on the floor and do what you can to either get a win or even the same night, rather than sit and watch. Just coming from me."
Perhaps this is what the LA Clippers need to get going. As we saw with the Boston Celtics a season ago, teams can have a game that wakes them up.