Andre Iguodala is a 19-year veteran who is also a 4-time NBA champion. Iguodala was a guest on the "CJ McCollum Show" hosted by CJ McCollum. The two men discussed some of the things that made them champions.
Veteran journalist Izzy Gutierrez was also part of the conversation and asked Iguodala about some of the coaches that he played with. The two coaches he spoke about were the Miami Heat's Erik Spoelstra and the Golden State Warriors' Steve Kerr. He shared his opinion on what makes the two coaches successful.
"Steve is normally a laid back guy, good energy, good vibes. He wants you to come to work and just be happy and enjoy playing a game of basketball," Iguodala said.
•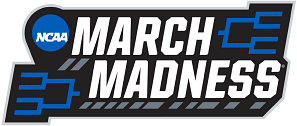 "Spoelstra he's got that same energy. He loves big games."
Iguodala has a unique perspective, having played for both coaches. He spent seven seasons with the Warriors and two seasons with the Heat. Kerr is a 4-time champion as a coach, while Spoelstra is a 2-time champion as the coach of the Heat. Iguodala is playing his last season this year with the Warriors under Steve Kerr.
---
Steve Kerr has always been a winner
Prior to becoming the coach of the Warriors, Steve Kerr was a player in the league. He was drafted out of the University of Arizona and was a member of the of gold medal-winning 1986 USA FIBA World Championship team.
Steve Kerr's playing career started with the Phoenix Suns and he bounced around to the Cleveland Cavaliers and Orlando Magic. He is most famously known for his five-year stint with the Chicago Bulls. He was a big part of the Bulls' second 3-peat between 1996-98.
Kerr was known for his shooting skills and was a go guy for clutching 3-pointers. He hit a game-winning shot in the 1997 NBA Finals to help the Bulls secure the run. He also went on to win two more titles with the San Antonio Spurs.
Kerr's five titles as a player and four as a coach make him one of the biggest winners in NBA history. Only men like Phil Jackson and Bill Russell are associated with more championships. In the last 27 years in the league, Steve Kerr has been connected to 33% of the titles that have been won.
---
Erik Spoelstra started from the bottom in Miami
Erik Spoelstra is one of the longest-tenured and most successful coaches in the NBA. Spoelstra was a former college basketball player who played two years professionally in Germany prior to starting his NBA coaching journey. He started out as Heat's video coordinator in 1995 and held that position for two years.
He was later promoted to assistant coach/video coordinator in 1997. After another two years, Spoelstra was promoted to assistant coach/advance scout. He kept climbing the ranks until he was promoted to head coach in 2008.
His career changed in 2010 when LeBron James and Chris Bosh decided to join Dwyane Wade in Miami. Spoelstra had some growing pains with the team early on but was able to make it to four-straight NBA Finals with the team. During that time span, he also won two NBA titles.
Spoelstra has since been to the Finals in 2020 and the Conference finals last in 2022. He is one of the winningest coaches in NBA history.