In the 109-84 Game 3 NBA Finals loss against the Denver Nuggets on Wednesday, Jimmy Butler posted 28 points (11-of-24 shooting). Nevertheless, ESPN's J Williams held Butler responsible for Miami's defeat.
Jamal Murray went off for an incredible triple-double outing on the night for Denver. Murray logged 34 points (12-of-22 shooting, including 3-of-6 from 3-point range), 10 rebounds and 10 assists.
Besides Murray, Nikola Jokic showed out with a triple-double performance as well. He had 32 points (12-of-21 shooting, including 1-of-2 from 3-point range), 21 rebounds and 10 assists.
•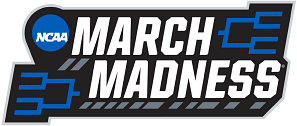 The dynamic one-two punch of Murray and Jokic was on show yet again as Williams mentioned on ESPN's "Get Up" about what Miami needs to do to beat Denver:
"In order to beat the Denver Nuggets, you need to cut the head of the snake, that is Jamal Murray.
"Jamal Murray was scoring 20 points in the first half, and he's finding his rhythm then that allows him to be a double-headed monster. Jimmy Butler needs that sense of urgency and really set that tone defensively on taking the head off the snake."
In Game 2, Jimmy Butler and the Heat held Murray to just 18 points (7-of-15 shooting, including 3-of-8 from the 3-point range). Despite Jokic going for 41 points (16-of-28 shooting, including 2-of-5 from 3-point range), he only had four assists in the game as the Heat stole a win on the road.
Limiting the looks and opportunities of Jokic's other teammates is one thing, but to allow Jamal Murray to get hot alongside his fellow superstar center is inviting trouble. As a team, the Denver Nuggets struggled for the third-straight time in the series from the 3-point range, only shooting 27.8%. However, they still shot for over 51.2% in the game.
Meanwhile, outside of Jimmy Butler's 28 points, only Bam Adebayo's 22 points (7-of-21 shooting) and Caleb Martin's 10 points (4-of-9 shooting) were the two players to reach double-digits in scoring.
As a team, the Heat shot for over 37.0%, including 31.4% from the 3-point range. They only had four turnovers in the game, while Denver had 13 turnovers and the home team still lost.
Miami Heat coach Erik Spoelstra dissected the reasons for his team's Game 3 defeat:
"It's a great duo. Their games really complement each other ... certainly at the beginning of that game that set the tone, but we lost a lot of physical, 50/50 or ball in the air, ball on the floor battles throughout the course of the game and at key moments. At our best version, we find ways to overcome that and make it tough on them."
---
Jimmy Butler bemoans tough Game 3 loss at home to Denver Nuggets
Following the loss, Jimmy Butler reflected on the areas of improvement for himself and Heat:
"We didn't play our best tonight. I just feel like we got to come out with more energy and effort. That's correctable. That's on us as a group no Xs and Os can fix that ... come out, dive on the floor, get loose balls, get offensive rebounds, and maybe, just maybe, it would have been a different game."
Like his Miami Heat coach Spoelstra, Butler also noted a lack of effort on their end, which led to the loss. The Nuggets opened the second half with a 6-0 run, and Miami continued to play catch-up the rest of the game.
Game 4 is on Friday night, where the Heat will look to level the series.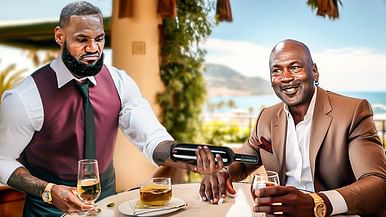 How is Michael Jordan officially richer than NBA's 10 richest players?!