Karl Malone is one of NBA history's greatest players. He is also one of the most hated by fans due to his disturbing off-court issues.
At the age of 20 when Malone was heading into his second year at Louisiana Tech University, he allegedly impregnated a 13-year-old girl named Gloria Bell. The Utah Jazz legend initially refused to acknowledge the child as his and pay the court-mandated $125 weekly support.
When asked earlier this year about all the criticism he received for what happened decades ago, "The Mailman" had this to say (via The Salt Lake Tribune):
•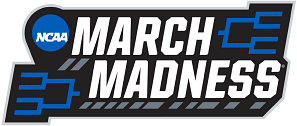 "I'm not discussing any of that backlash. I don't care. That's my life, that's my personal life, and I'll deal with that like I've had to deal with everything. So, whatever."
The child, who was born on May 3, 1984, turned out to be Demetress Bell, a future NFL tackle.
For years, Malone denied the truth until tests proved that he was 99% the father of Gloria Bell's son. The family of the 13-year-old girl later admitted that they refused to file charges of statutory rape due to Malone's imminent fortune in the NBA.
Without support, Bell eventually sued the budding basketball star. The court asked Malone to pay $125 per week, including past and future medical expenses. He allegedly found it to be excessive and challenged the ruling. The Jazz were paying him $880,000 a month at that time.
Gloria Bell and Malone eventually reached an out-of-court agreement.
Demetress Bell first met Karl Malone after his high school days. The multi-millionaire basketball star allegedly told him that it was "too late" for a real father-son relationship. Bell and Malone ultimately mended their relationship and have been close since 2018.
---
Kobe Bryant was allegedly infuriated at Karl Malone for inappropriate comments toward Vanessa Bryant
Karl Malone joined the LA Lakers entering the 2003-04 season. One of the superstars of that team was Kobe Bryant. Both quickly became friends as the Malones and Bryants spent time with each other's families.
In 2004, current Lakers GM Rob Pelinka told ESPN of the incident that destroyed Malone and Bryant's relationship.
During a game, Kay Malone, "The Mailman's" wife, was chatting to Vanessa Bryant who informed her that her son looked bored. Kay then gave Vanessa Malone's number so she could invite her son to their seats. When Vanessa called him, the conversation allegedly became bizarre.
Here's what Pelinka narrated to ESPN about how the talk became awkward:
"'Why don't you come over here and sit next to me and give me a big hug?" Karl told Vanessa. "If you do that it will be on the cover of every magazine in the country.
"Vanessa didn't know what to say because this was the first time she had ever spoken to Malone without Kobe or Kay being around," continued Pelinka.
A few weeks later, when things came out, Bryant had this to say about the incident:
"He was like a mentor, like a brother to me, so when something like that happens, you're upset, you're hurt."
---
Also read: Has Karl Malone reconciled with estranged son Demetress Bell? Latest update about their complicated relationship
Edited by Michael Macasero