Golden State Warriors' Jordan Poole had a chance to force overtime in Game 1 of their Western Conference semifinals matchup against the LA Lakers on Tuesday. That led to an entertaining exchange between former players Channing Frye and Tyrese Haliburton.
Golden State trailed by three points (115-112) when shooting guard Poole attempted a 28-foot 3-pointer to tie the game with 9.1 seconds remaining. Poole missed, though, and the Warriors eventually fell 117-112, which led some to question his late-game shot selection.
Former 13-year NBA veteran Channing Frye was in disbelief at Poole's 3-point attempt:
•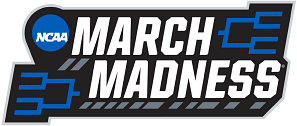 "What?" Frye yelled as he watched the shot live.
However, Indiana Pacers star point guard Haliburton, who was also watching the game with Frye, didn't see any problem with Jordan Poole's shot:
"What's wrong with that shot, guys?" Haliburton asked Frye and Taylor Rooks.
That led to an entertaining back-and-forth exchange between the two:
"Where did he take that from?" Frye asked.
"What do you want him to do? Take a dribble?" Haliburton retorted.
"There's 10 seconds left in the game," Frye said.
"But what if you're not gonna get a better shot than that?" Halliburton asked.
"Get off the Henny," Frye told Haliburton after watching the replay.
"You know what that is? That's analytics. I'm not mad at that shot, he's wide open," Haliburton replied.
"Dog, from that far away with 10 seconds, and you have an advantage?" Frye asked.
"I'm shooting it if I'm Jordan," Haliburton said. "So I feel you, Jordan. I would have shot that too."
"That's why you're here with us," Frye said.
Watch Frye and Haliburton's full back-and-forth exchange below:
---
Steve Kerr on Jordan Poole's audacious game-tying 3-point attempt in Game 1 against LA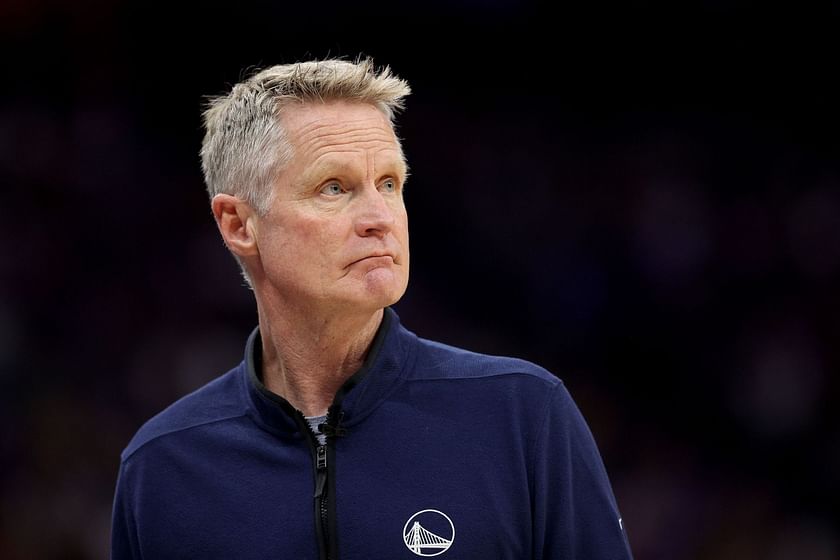 During his postgame interview, Warriors coach Steve Kerr was asked what he thought about Jordan Poole's 28-foot game-tying 3-point attempt in Game 1 against LA.
Perhaps to the surprise of some, Kerr said that he was fine with the shot, as it's one Jordan Poole can hit:
"Yeah, I thought Jordan did a really good job," Kerr said.
"I had the timeouts left, but I saw them double-teaming Steph (Curry) at halfcourt. So I knew somebody was gonna be wide open if we could just get the ball out. And Steph did a great job. He got the ball out of the trap, and Jordan was wide open and got a pretty good look.
Kerr added:
"And that's a shot he can hit so, you know, really happy with that possession. And again, Jordan had hit six threes already. So it was a great shot for us."
Following their Game 1 win, the Lakers are up 1-0 over the Warriors in their second-round series. Game 2 takes place on Thursday in San Francisco.
Also Read: "I can't trust that dude" – Charles Barkley picks his favorite for LA Lakers vs Golden State Warriors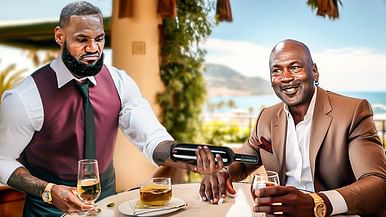 How is Michael Jordan officially richer than NBA's 10 richest players?!