Dejounte Murray has been a welcome addition to the Atlanta Hawks. Murray gives Atlanta (9-5), which sits in first place in the Southeast Division, another scorer and playmaker to go along with Trae Young.
Murray is a versatile player which he showed himself to be last season when he became a first-time All-Star in San Antonio. He is now bringing that energy to Atlanta. Former players Quentin Richardson and Darius Miles of the "Knuckleheads" podcast talked about the young Hawks guard's abilities.
"The way Dejounte plays, it just reminds me so much of Penny, like he does everything," Miles said. "He knows what he's bringing to the table every night."
•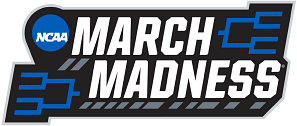 Miles compared Murray's play to Anfernee (Penny) Hardaway's. There are similarities in the games between the two players. Both can play either point or shooting guard and are threats to score as well as set up teammates to get buckets.
Dejounte Murray is averaging 21.5 points, 6.0 rebounds and 7.8 assists per game for the Hawks. Another dimension to Murray's game that was discussed was his defense. Being a two-player makes him very valuable. It will help the Hawks because he can take on tougher defensive assignments and cover for Trae Young, who doesn't play good defense.
Dejounte will get to showcase his skills again on Wednesday at 7:30pm (Eastern Standard Time) against the Boston Celtics.
---
Who is Penny Hardway?
In 1993, the Orlando Magic were coming off a 41-41 season with rookie Shaquille O'Neal dominating the league. The Magic then won the draft lottery and possessed the first pick in the upcoming draft. The team drafted Chris Webber and then traded him to the Golden State Warriors in exchange for Anfernee (Penny) Hardaway, the third pick.
Hardaway was a star guard at the University of Memphis. Standing at 6-foot-7, he was an electrifying player. He could pass, shoot and defend on a high level. He was seen as the next evolution of Magic Johnson.
Hardaway and Shaquille O'Neal were a dynamic duo before O'Neal ever played with Kobe Bryant. Penny's presence made the Orlando Magic immediate contenders. In just his second season, the team made it to the NBA Finals before falling to the Houston Rockets.
The derailment to Hardaway becoming an all-time great was injuries. In 1997, Hardaway had injured his ACL, which led to more injuries that slowed down his career where he wasn't as explosive. Penny remained in the NBA as a player until 2008 and was still effectively just never able to recapture his All-Star form.
Hardaway currently coaches his alma mater, Memphis University.
Edited by Joseph Schiefelbein