Basketball IQ is important to winning NBA games. Teams scramble when a basketball player with a high IQ is going to be a free agent because they all know that player can change the entire dynamic of the franchise.
Here's a ranking of the top 10 NBA basketball players with the highest IQ.
#10, James Harden is an NBA MVP with his court vision
•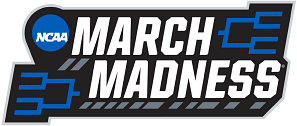 The 2017-18 MVP, James Harden, stands out with his ability to control the floor. The 10-time NBA All-Star has led the league in assists twice (2017 and 2023) and has consistently been among the top five leaders in the statistic every year.
But what about his defense? Yes, his lapses on defense are viral and "Shaqtin-A-Fool" material, but it doesn't mean he is a lousy defender as he owns 1.5 steals per game for his entire career.
#9, Trae Young is already deadly, and his prime is yet to come
In only five seasons, the 6-foot-1 point guard is automatically the cornerstone of the Atlanta Hawks for years to come. His assists average increases every year, and his scoring is top-notch in the league. The Hawks reached the NBA Eastern Conference finals in Young's third year, and this former Oklahoma Sooner has yet to reach his prime.
#8, Jrue Holiday is quietly sitting on this list
Known as an underrated and underappreciated NBA player, Jrue Holiday is a figure that his colleagues know too well because of his ability to compose the team and read defenses.
Aside from the statistics, Holiday has been named NBA Teammate of the Year three times, and that says a lot about his character in the locker room. The Milwaukee Bucks are led by Giannis Antetokounmpo, but Holiday gives the team those intangibles that all championship contenders need.
The Indiana Pacers wanted to rebuild the team, and instead of bringing the entire house down, Tyrese Haliburton showed that he is the light during their dark times.
Lacking the firepower around him, this former Iowa State Cyclone delivered a 35-win season for the Pacers. Team management now has a duty to surround him with the right personnel and sees him leading the charge for years to come. Just imagine if Haliburton gets quality players around him.
#6, Steph Curry is the reason why the league pays shooters
There has been no player in the league who caught the basketball world by surprise more than Steph Curry. His 3-point shooting and that of Klay Thompson spaces the floor, and he knows how to dissect a defense with his shooting. Curry's long-range attack overshadows his ability to read the floor, but for those opponents who forget that, the four-time NBA champion loves to take advantage.
#5, Draymond Green is much more than a triple-single player
Charles Barkley loves to joke about this former Michigan State Spartan, and that is because Draymond Green's statistics don't jump out to impress. But for those who really watch the game, they see the presence of Green on the floor.
Hustle plays aren't reflected in box scores, but Green was just too important for the Warriors to let him walk in free agency. Green is just a coach's dream player to have with the way he feels the game.
#4. Luka Doncic is now synonymous with "Magic," and we are not talking about the NBA legend
Luka Magic is what people call the Slovenian basketball player from the Dallas Mavericks with the way he sizzles on the basketball court.
His good looks can deceive you, and his athleticism is not top notch but his game will speak louder than his limitations. His lack of playoff success is overshadowed by his skills, but sooner or later when the Mavericks figure out how to surround Doncic with the best fit, MVPs and championships are just inevitable.
#3, LeBron James is going strong at 38 years old because of his basketball IQ on and off the court
One of the most polarizing players in the NBA, no one can doubt how great LeBron James is. The four-time NBA champion is still dangerous, and his stature commands a championship-or-bust season every year.
Before Curry, LeBron revolutionized how big men plays in this league, and his longevity teaches every player how to take care of their body. He's just very calculated whether he is on the court or off of it.
#2, Chris Paul is a culture setter just everywhere he goes
The third Golden State Warrior in this list, Chris Paul is an intriguing addition to the already strong league title contender.
When management moves him, Paul just finds ways to shine and bring his team to contention. His ability to not just control the floor remains elite, and his way to get players to buy into his will is uncanny.
Many doubters see that Paul doesn't fit with the Warriors, and that is always the story for every team he goes to. Basketball fans are not going to be surprised anymore by what Paul can bring to a team, and he keeps the doubters quiet.
#1, Nikola Jokic just figured out how to win a championship and the league should watch out for more
The 2023 NBA Finals MVP is now at the top of this list as he just figured out how to bring the Denver Nuggets to their first championship. He is just a point guard in a center's body. Once Nikola Jokic gets inside, he knows how to elude his opponents even if he is not the most athletic person on the floor. He just finds ways, and this 28-year-old center still has a lot of mileage in his body.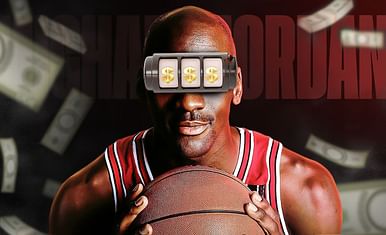 How did Michael Jordan's gambling "habit" taint his image?
Edited by Joseph Schiefelbein