A report suggesting that the Chicago Bulls are interested in Damian Lillard has elicited some amusement among NBA fans, with some of them jokingly expressing the belief that the Bulls would remain subpar regardless of their pursuit of Lillard.
NBA writer Kyle Neubeck reported that Chicago has signaled its interest in joining the race to acquire Lillard.
•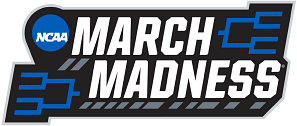 "The team that I've heard — I've made some calls, talked to some people — that is kind of the wild card, getting-into-the-mix team, is the Bulls," Neubeck said. "The suggestion has been out there that if, or when, they trade (Zach) LaVine that they would want a star-level return, young players, picks, things with upside as they start to retool and reimagine their roster.
"What I have heard in the last few days is that it looks like they might be trying to move LaVine as part of a multi-team deal to see if they can get into the Dame Lillard sweepstakes."
However, some fans believe that even with the trade, the Bulls would remain mediocre.
"Trash with or without him," a fan said about the report.
Another fan suggested that instead of trading for Lillard, the Bulls should consider a complete rebuild of their team.
"Bulls need to blow it up not trade for Dame. Demar and Lavine never leading the franchise to anything, Lavine is nice but his peak would be a No. 2 on a championship team," another wrote.
Another fan humorously pointed out the trend of numerous teams expressing interest in Lillard despite potentially lacking the necessary assets to make a viable trade offer.
"So many teams want lillard with no assets 😂," the fan wrote.
What can Damian Lillard bring to the table in Chicago?
The Chicago Bulls were at the bottom of the league in 3-point attempts per game last season, only averaging 28.9 per game
Lillard had a career-high average of 32.2 points per game last season and impressive shooting percentages of 46.3% from the field, 37.1% from long-range and 91.4% from the free-throw line.
However, it appears that the Bulls may not possess attractive assets to offer Portland, and involving a third team in the trade could add complexity to the situation. To compound matters, the Bulls find themselves in a challenging position with limited flexibility for making changes, particularly due to the financial constraints imposed by Lonzo Ball's dead money on their books.
On a positive note, there's a good chance that several teams would express interest in acquiring LaVine. They also have assets like Patrick Williams, Coby White and Ayo Dosunmu, who might pique the interest of other teams and potentially serve as trade pieces.
Nonetheless, the Bulls must carefully weigh the composition of their team post-trade. If they end up with Lillard but only have fringe rotation players left on their roster, the acquisition could turn out to be counterproductive.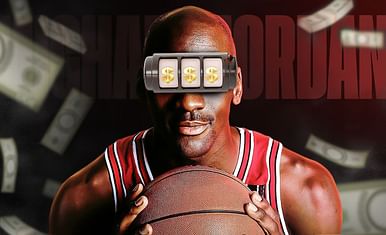 How did Michael Jordan's gambling "habit" taint his image?
Edited by Joseph Schiefelbein