Paul George is currently leading the LA Clippers in assists per game, averaging 5.3 thus far. Clippers head coach Ty Lue recently shared that the seven-time All-Star is the team's primary ball handler.
In a post shared to his Twitter account, Greif, who covers for the LA Times, stated:
"Ty Lue considers Paul George the de facto lead ballhandler in lineups w/o a traditional PG in part bc it keeps him in a rhythm even when the offense heavily features Kawhi."
•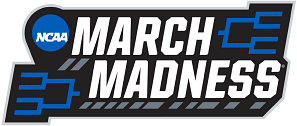 George is also leading the team in turnovers per game, averaging 3.5, which is tied for the sixth-most in the NBA this season. Despite having two 'traditional' point guards in the regular rotation in Reggie Jackson and John Wall, Lue labeling George as the primary ball-handler suggests that he may have a lack of faith in the two point guards.
Check out Andrew Greif's tweet discussing Ty Lue labeling Paul George as the Clippers' primary ball-handler below:
How has Paul George fared this season?
Paul George has also led the team in points per game and steals per game. For the season, George is averaging 23.1 points, 5.9 rebounds, 5.3 assists, 1.5 steals, and 0.4 blocks per game while shooting 45.5% from the field, 38.6% from 3-point range, and 88.9% from the free-throw line. While George could be headed to another All-Star Game, the Clippers have struggled.
As has been the case for much of their tenure with the franchise, both George and co-star Kawhi Leonard have missed plenty of time this season. As a result, the Clippers are just two games over .500 and currently tied for sixth place in the Western Conference. Despite entering the season among the title favorites, they are only two games ahead of 13th place in the conference.
Watch highlights of George's career below: