The Memphis Police Department released the footage of Tyre Nichols' arrest on January 7, where five officers assaulted the 29-year-old man. Nichols later died in the hospital three days later due to the severe injuries he received from the beating.
Tadarrius Bean, Demetrius Haley, Emmitt Martin III, Desmond Mills Jr. and Justin Smith were fired and subsequently arrested. They were charged with assault, kidnapping, misconduct and murder. Two officers from the fire department were also relieved of their duties for their involvement in Nichols' death.
Nichols was less than 100 feet away from his house when the five officers pulled him at a traffic stop for alleged reckless driving. After the initial confrontation, Nichols fled on foot but was arrested following a second confrontation. That's when the officers pepper sprayed, tased, punched and kicked the victim.
•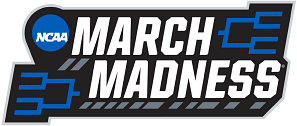 The NBA, NBPA, several teams and players have reacted to the body cam footage of Tyre Nichols. The Memphis Grizzlies offered their support and condolences to the Nichols family, while Jaren Jackson Jr. appealed for a peaceful protest and accountability from the police department.
Here are the reactions from around the NBA:
"WE ARE OUR OWN WORSE ENEMY!!!"
"Peaceful protest, supporting the family, pushing for accountability are what's needed in this moment."
"Change is needed at all levels and we all need to do our part. We can't lose our humanity as a society."
"I've been at a loss for words over the death of Tyre Nichols. I'm sending love to his family and to the city of Memphis, and I share in your pain over this tragic loss. Justice for Tyre."
Also Read: Fans merciless as Ben Simmons exits game after 20 minutes in loss against Detroit Pistons
---
Memphis Grizzlies, Minnesota Timberwolves honor Tyre Nichols before game
The Memphis Grizzlies and Minnesota Timberwolves honored Tyre Nichols before Friday's game at the Target Center. The Grizzlies and Timberwolves are among the teams who released statements regarding Nichols' death at the hands of five police officers.
Grizzlies players were unavailable for interviews before and after the game, with coach Tyler Jenkins answering questions. Jenkins told reporters in a pregame news conference that he cried after watching the footage of Nichols getting beaten.
"I cried," Jenkins said. "The senseless loss of life for Tyre Nichols has really hit us hard. It's been tough being on the road, not being home. I wish I could extend my arms through this camera right now to the family. They're going through a lot."
The Grizzlies will be back at home on Sunday to face the Indiana Pacers. It will be an emotional game for the players and the city amid the situation surrounding Nichols' death.
Also Read: Who is Spencer Dinwiddie's girlfriend Arielle Roberson? Sister of former NBA player
Edited by Juan Paolo David