The LA Clippers are off to a bad start in 2023. Since facing the Boston Celtics last December 29, the Clippers have been on a five-game losing streak. Coach Tyronn Lue recently expressed his thoughts on the team's shortcomings. Lue knows what it's like to be on the losing end, but that doesn't mean all hope is lost. He believes the Clippers can come back as long as they have a fighting spirit.
"I know losing 5 games in a row is tough," Tyronn Lue said. "It's tough on me, it's tough on the fans, it's tough on our team, but you got to dig yourself out of the hole and we've been through worse. And so I'm prepared for the fight, so those guys got to get in the fight with me"
Easier said than done though. The LA Clippers may be ranked sixth in the West at the moment. However, it's only a matter of time before the team's inconsistencies catch up to them. Kawhi Leonard is still undergoing injury management and is barely available for his team. Meanwhile, Paul George, who has been carrying the Clippers all season, is dealing with another injury. Talk about a tough break.
•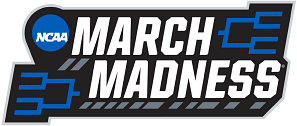 ---
Is it time for the LA Clippers to rebuild?
Ever since the arrival of Paul George and Kawhi Leonard to the LA Clippers, everyone has rooted in them becoming the best team in LA. Unfortunately, that never became the case, as they never had a deep playoff run or won a championship as a duo. In fact, the less-favored LA Lakers ended up winning the title back in 2020.
While both George and Leonard have been great for the team, they never really achieved the success the organization had hoped for. Now in their fourth season as a Clippers duo, they're once again dealing with injury problems. Last season, Kawhi missed the entire season due to his ACL. Meanwhile, PG only managed to play 31 games before getting injured.
This time around, the duo is more available for the team. But the LA Clippers can't hide the fact that their star players are injury prone. As a result, they failed to find success while having them on the roster. The best solution for the team right now is to invest in younger guys and secure some lottery picks. Having fresh legs rather than worn-out ones will definitely do the team wonders in the long run.