The USA defeated France 87-82 to win their fourth consecutive Olympic gold medal. It was a closely contested game as the French kept rallying to not fall far too behind the Americans.
The USA started with a 22-18 lead in the first quarter, despite struggling to shoot the ball well. They were compact defensively and made sure they did not end up trailing their opponents in the early stages of the game. Kevin Durant and Jayson Tatum combined for 48 points for the Americans as Devin Booker and Damian Lillard endured a frustrating night on the offensive end.
Meanwhile, Rudy Gobert and Evan Fournier led the charge for the French with 16 points each. The European heavyweights fought hard until the end and were within touching distance of causing an upset after they cut the USA's lead down to within three points with eight seconds left. However, Kevin Durant converted two clutch free throws as the Americans won the tie by a margin of five points.
•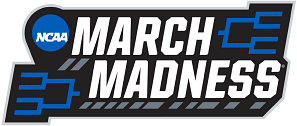 Kevin Durant takes over to lead the USA to their fourth straight gold medal win
Kevin Durant has been the savior for the USA in the 2021 Olympics. The Brooklyn Nets star was once again on fire against France, scoring 29 points on 50% shooting from the floor. He had 21 points in the first half itself. The 32-year-old was also assigned to guard Rudy Gobert and was excellent on that end.
After his stellar performance, Durant became the USA's all-time leading scorer in the Olympics, surpassing Carmelo Anthony.
Twitter was in awe of the two-time NBA champion's performance during the finals contest against France.
Meanwhile, the USA was also helped largely by the likes of Jrue Holiday and Jayson Tatum, who have been terrific in the 2021 Olympics. Holiday once again proved why he is such a solid two-way player, while Tatum came up big in the second half to provide some much-needed help to Kevin Durant on the offensive end. Tatum had 19 points and finished as the USA's second-highest scorer behind Kevin Durant in the 2021 Olympics despite playing off the bench.
France fall short despite Rudy Gobert's best efforts
France started their 2021 Olympics campaign with a win against the USA. Despite their best efforts, they were unable to replicate that performance in the finals.
Veteran Rudy Gobert was one of France's best players during this edition of the Olympics. The 2021 Defensive Player of the Year had 16 points on 100% field goal shooting, to go with 8 points for the side.
Twitter was highly appreciative of his efforts.
The two basketball heavyweights fought tooth and nail, but the USA once again proved that they are still the most dominant team on the international stage.
Edited by Rachel Syiemlieh