Rap superstar Jay-Z has seen LeBron James' meteoric rise from high school basketball phenom to become the NBA's all-time scoring champ. He has witnessed the four-time MVP's gut-wrenching losses and incredible heights of success.
In Sunday night's All-Star game, the 19th of James' career, the award-winning artist paid his tribute to the GOAT-worthy candidate:
"Being able to perform at a high level for a long period of time, that's excellence. Long after you're gone, people may look at your name and like, 'That's what greatness is.'
•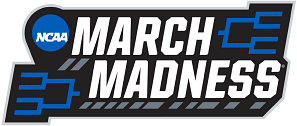 "There's not many you can compare LeBron to. A 19x All-Star, a remarkable feat. The all-time leading scorer, all-time! I mean, what can you say?"
"He's been through many iterations of the game and in each era, he's been the best. 'The Chosen One' and that's it."
LeBron James' resume is mind-boggling. He just dethroned Kareem Abdul-Jabbar for the all-time scoring mark. Before that historic accomplishment, he also leapfrogged Magic Johnson, Mark Jackson and Steve Nash for fourth in most career assists.
The NBA has not seen anyone blend longevity, durability and elite skills like "King James." Besides the regular-season accolades, he's already the post-season leader in most statistical categories.
The limelight has never been turned off on LeBron James. And yet, he has seemingly exceeded all gargantuan expectations heaped on his shoulders. Charles Barkley called him the greatest story ever, probably in all sports.
Right from his rookie year coming out of high school to his 20th NBA season, he has done nothing but build a resume that's hard to match. If he manages to stay relatively healthy, fans may run out of superlatives describing his basketball career.
---
Jay-Z hypes up LeBron James and the 2023 NBA All-Stars
LeBron James is front and center of the 2023 NBA All-Star game, particularly after his historic accomplishment just a few days ago. However, Jay-Z is also excited to see the glittering stars that were playing tonight and what it means to the league and basketball fans.
"The players, they're super excited to play with one another. The league is in a great place right now. Every team has major stars, amazing, amazing performers
At halftime, Dwyane Wade, James' former teammate with the Miami Heat, led the NBA in honoring the new all-time scoring king. The four-time MVP had a moment on stage with Kareem Abdul-Jabbar and Karl Malone, now ranked second and third on the said list.
Steph Curry, Kevin Durant and Zion Williamson weren't around due to various injuries, but the show wasn't lacking in star power or entertainment. Lauri Markkanen of the Utah Jazz, the home team, often got the loudest cheers.
LeBron James also started hot with 13 first-quarter points but injured his hand after a thunderous slam. Jayson Tatum, Damian Lillard and Donovan Mitchell, however, provided the fireworks.
Tatum exploded for 55 points, a new All-Star high, and won the Kobe Bryant MVP Trophy in the process. Lillard backed him up with 40 points, including a ridiculous three-point shot from before the half-court line that he heaved with ease.
LeBron James is in his 20th season but the NBA has current and emerging stars that have the league in safe hands.
Edited by Michael Macasero