Rookie Christian Braun has carved a solid role for the Denver Nuggets in the NBA Finals against the Miami Heat. He usually comes in to give the Nuggets a spark of energy and hustle off the bench.
Braun is playing perhaps the best game of his young career in Game 3 of the Finals. Besides his play on the defensive end, he had this highlight reel to show off:
•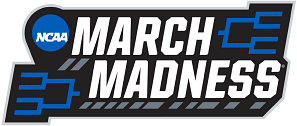 Jimmy Butler initiated this sequence with a telegraphed lazy pass to Duncan Robinson, who received a casual screen from Kyle Lowry, which was picked by Braun. The former Kansas superstar raced to the opposite end of the court with Robinson attached to his hip before going up for a vicious slam.
Christian Braun's dunk was his 10th point of the game and gave the Nuggets an 82-63 lead. He continued his strong play after Game 2 when he finished with six points, three assists and three steals in a close loss to the Heat.
---
Christian Braun has given the Denver Nuggets a huge boost off the bench
Bruce Brown and Jeff Green have been the biggest contributors off the bench for the Denver Nuggets in the playoffs so far. Brown, in particular, has been superb in his 3-point shooting in defense.
Game 3 showed that Denver coach Mike Malone has another ace up his sleeve. Christian Braun picked just the right time to let the world know he can play basketball.
Braun played 19 minutes, the most since he was on the floor since he saw 20 minutes in Game 5 against the Phoenix Suns. Game 3 versus the Miami Heat, though, has been his most productive. He finished with 15 points, a career-playoff high, to go with four rebounds, one assist and one steal.
On a night when Nuggets coach Mike Malone needed someone from the bench to step up, Christian Braun showed up and showed out. With the way he has been playing over the last two games, Malone won't hesitate to call his number as the series moves forward.
Braun, though, credited his superstar teammates for his superb display.
This is what he had to say about his performance tonight:
"They [Jokic and Murray] made me look a lot better, obviously. Just sharing the court with them, that's who they are and that's what we expect from them.
"I was just cutting, making plays. The credit goes to Nikola and Jamal for getting me open. They just let me be me and that's what I appreciate about this team.
The Denver Nuggets roster seems to have gotten even better and deeper with the emergence of Christian Braun in the playoffs.
---
Also read: Watch- Bam Adebayo throws down a massive putback right over Nikola Jokic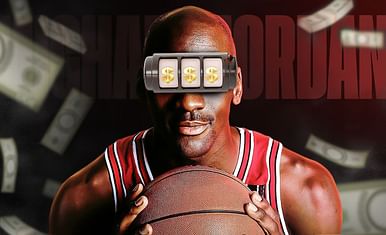 How did Michael Jordan's gambling "habit" taint his image?
Edited by Michael Macasero