The Sacramento Kings were in control of their game against the visiting Houston Rockets with a huge 43-26 edge in the third quarter. It looked like it was going to be another ho-hum blowout loss for the Rockets until things suddenly turned exciting in the fourth quarter.
With Sacramento leading 112-94 early into the final period, Garrison Mathews and Malik Monk got into it. With both guards chasing a loose ball, Mathews extended his left arm to ward off Monk, who didn't appreciate it.
•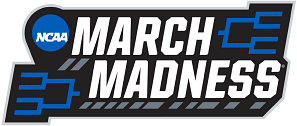 Monk then slapped the ball that was cradled by Mathews. Both promptly went nose-to-nose arguing and talking trash before the benches of both teams went to the Rockets' end of the court.
Boban Marjanovic, the Houston Rockets' 7'4 center kept Garrison Mathews at bay by blocking his path along the sidelines. Players from both sides were chirping as cooler heads tried to intervene.
The Kings' Monk, Chimezie Metu and the Rockets' Mathews and Tari Eason were all ejected from the game. It remains to be seen if the NBA will hand out suspensions after a thorough review and investigation is completed.
This wasn't the first time in a span of three nights that Garrison Mathews earned the ire of the Sacramento Kings players. Two nights ago, he hammered Keegan Murray hard while the rookie was going for a layup.
Kings head coach Mike Brown was up in arms on the bench protesting the play as Mathews waited for Murray to jump before the foul. There was a clear wind up on the Rockets guard's slap, which the Kings didn't appreciate.
Mathews was called for a flagrant foul for his hit on Keegan Murray but remained in the game.
The two teams will meet again on Feb. 6 and 8 in Houston. It'll be interesting to see how Sacramento players play against the Rockets' shooting guard when they meet again.
Almost in the game's scuffle was the exceptional play of Domantas Sabonis, who had his fourth triple-double of the season. "Domas" had 19 points, 15 rebounds, a career-high 16 assists, two blocks and two steals. He joined Wilt Chamberlain and Nikola Jokic as the only centers to record 15 points, 15 rebounds and 15 assists in a single game.
Domantas Sabonis' stat is also the first of its kind in franchise history since Oscar Robertson did it on January 8, 1965.
---
Fans react to the scuffle during the Houston Rockets versus Sacramento Kings game
Fans who probably didn't expect something big to come out of the Houston Rockets game against the Sacramento Kings quickly tweeted their reactions.
"I think Malik thought he was gonna punk him. Didn't go his way."
This one is a little below the belt:
"battle of mid"
You might also like to read: Fans go berserk as Killian Hayes and Moe Wagner come to blows
Edited by Michael Macasero