James Harden's future with the Philadelphia 76ers has become murky. One thing that remains clear, however, is his huge popularity in China.
"The Beard" posted a story on his Instagram account showing hundreds of Chinese fans mobbing him (via 2Cool2Blog):
•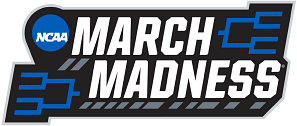 James Harden used to play for the Houston Rockets, which was a hugely popular team in China, particularly during Yao Ming's stint in the NBA. That adoration was severely tested in 2019, however, following the team's preseason visit.
Current Philadelphia 76ers president of basketball operations Daryl Morey once held the same role for the Rockets. During the preseason tour to China, he issued a since-deleted post supporting the protesters in Hong Kong.
James Harden and the Rockets were lambasted back then by many in China. It was so bad that "The Beard" issued an apology:
"We apologize. You know, we love China. We love playing there. For both of us individually, we go there once or twice a year. They show us the most important love."
Based on the severe reactions of Harden's latest visit, that love has remained strong. Where Harden will play next season may be uncertain for now, but he still undoubtedly has a large fanbase in China.
---
James Harden to the LA Clippers could ultimately happen
Early last month, James Harden asked the Philadelphia 76ers to trade him. He was rumored to be angling for a move to the LA Clippers. Due to LA's limited cap space though, he opted into the final year of his contract with the Sixers. Harden is said to be hoping that a sign-and-trade would reunite him with Russell Westbrook.
Philly has not been impressed with what the Clippers are offering, hence the recent stalemate. Shams Charania of The Athletic had this to report (via Bally Sports):
"I'm told that the Sixers and the Clippers are expected to re-engage in a potential deal that would send Harden to the Clippers. ... The 76ers have been open, even Daryl Morey has said publicly that he wants to work on honoring Harden's trade request.
"What deal can they get from the Clippers that would allow them to either contend or take that potential deal from the Clippers and take that elsewhere for another package from another team?"
The Philadelphia 76ers reached yet again another Eastern Conference semi-final round last season. Harden and MVP Joel Embiid led the team to a 3-2 lead against the Boston Celtics. However, both couldn't come up big-time in two close-out games, allowing the Celtics to return to the conference finals.
Morey and the Sixers want to maximize MVP Embiid's prime. If Harden wants to play elsewhere, they will only trade him for the right returns.
If the 76ers and the Clippers are re-engaging in talks, there might still be hope that the standoff will be resolved before training camp starts.
---
Also read: Fact check: Did James Harden really say that he was taking an offensive hiatus for 2 years? Finding out the truth about the viral rumors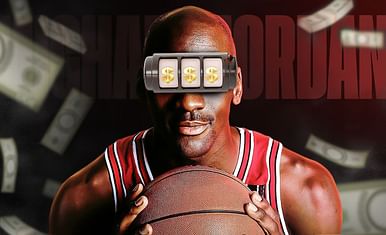 How did Michael Jordan's gambling "habit" taint his image?
Edited by Michael Macasero