The LA Lakers hit a new low following their 116-111 loss against the surging Sacramento Kings at home. Kings fans took over the Crypto.com Arena after their team sealed the victory by chanting, "Light the Beam." Sacramento popularized the chat as they literally light the beam after all their home wins.
The lasers shoot up in the sky after one of the Kings' players hits the buzzer that turns the light on. With Sacramento looking like a legitimate playoff contender after an NBA record 17-year postseason drought, the "Light the Beam" chant has received even more importance among the organization and its fans.
Here's a clip of the Sacramento Kings' faithful taking over the LA Lakers arena with the famous chant (via Malika Andrews):
•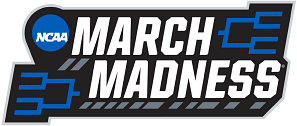 The Kings moved up to third in the Western Conference standings. They improved to 25-18 for the season after extending their winning streak to five games. The Kings had to wait for more than 17 years to turn the corner, but it seemed worth it.
The Kings also lead the Pacific Division standings with a four-game advantage over the second-placed Golden State Warriors. They have surprised critics entirely by topping the pacific division so far, with the rest of the teams, the Warriors, LA Clippers, LA Lakers, and Phoenix Suns, all expected to be better than them.
Sacramento Kings overcome Domantas Sabonis' absence to beat LeBron James' LA Lakers
The Sacramento Kings' underdog story continued with a comeback win over LeBron James' LA Lakers. The Kings entered the contest without their best player Domantas Sabonis, who is averaging 18.9 points, 12.6 rebounds, and 7.1 assists per game this season and has been responsible for their turnaround.
As many expected, the Kings struggled against the Lakers, trailing by as many as 14 points in the first half. However, they staged a valiant comeback in the middle quarters to even things up. Sacramento secured a 62-43 advantage over Darvin Ham's team across the second and third quarters.
They also withstood another solid outing from LeBron James, who had 32 points on the night. The Kings flexed their depth in this game as six players tallied double-digit scores. De'Aaron Fox carried the team in Sabonis' absence, scoring 31 points on 56.5% shooting.
The Sacramento Kings also secured their season series win over the LA Lakers, beating them 3-1 across their four games. This advantage will come in handy for the Kings towards the end of the season to secure a higher seeding if the Lakers end up making a surprise comeback and the two teams end up with a similar record.