Seth Curry and Steph Curry shared a brotherly moment before going head-to-head in Sunday's marquee game between the Brooklyn Nets and Golden State Warriors. Seth hilariously snuck up on his older sibling and stole the ball as he attempted some shots during warmups.
Here's a clip of the incident (via Warriors on NBCS on Twitter):
•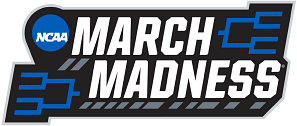 The Curry brothers have never played on the same team. They have faced each other 13 times in the regular season and also a playoff series in 2019. Steph holds a 13-4 record against his brother: 9-4 in the regular season and 4-0 in the playoffs.
Sunday's clash was their first of the season against each other. The last time the Brooklyn Nets faced the Golden State Warriors, on Dec. 21, Steph Curry was on the sidelines dealing with a shoulder injury.
Steph Curry and Seth Curry's career arcs have been significantly different. The former achieved MVP status and secured all four championship rings that made their way into the Curry house. He did so while playing for one franchise throughout his career.
Meanwhile, Seth never reached superstar status. However, he remains one of the league's most reliable role players. His NBA journey started slowly, but once he found his rhythm, Seth became one of the most coveted role players in the league.
He has played for eight teams in his career so far. The last four teams he played on, the Portland Trail Blazers, Dallas Mavericks, Philadelphia 76ers and the Brooklyn Nets, were all championship contenders and he was integral to their system.
Seth Curry secures bragging rights after Brooklyn Nets prevail against Steph Curry's Golden State Warriors
Seth Curry won against his brother Steph Curry in their most recent clash. Seth's Brooklyn Nets won 120-116 against Steph's Golden State Warriors on Sunday. Seth and Steph both had exceptional games as they fulfilled their roles for their respective teams.
The former tallied 12 points and four assists off the bench, knocking down 5-of-7 shots, while the latter bagged a team-high 26 points, six rebounds and seven assists for the Warriors.
The Nets were down 17 points late in the second half. Despite missing Kevin Durant, Brooklyn stormed back in the second half behind Kyrie Irving's dominant effort.
The former Cavaliers guard dropped 22 of his 38 points in the last two quarters. Irving also had seven rebounds and nine assists during the game. He shot 54.5% from the floor, making 5-of-7 triples and going 9-of-9 from the free-throw line.
The production of the starting units made a significant difference in how things played out. The Brooklyn Nets starters outscored the Golden State Warriors 99-66. Klay Thompson (10 points) and Andrew Wiggins (4 points) misfired big-time for the Dubs, contributing to their loss.