LA Lakers coach Darvin Ham declared his support for Patrick Beverley after his altercation with Phoenix Suns' Deandre Ayton. Ham said that, even as they try to play within the rules, they will always have each other's back.
Beverley was ejected from the Lakers-Suns game in the fourth quarter after he shoved Ayton. The Lakers guard was not thrilled with two Suns players staring down Austin Reaves and hard-fouling him, so he reacted.
Reaves was driving to the cup and was fouled by Devin Booker. He got a staredown from Booker. Ayton attempted to walk over him before Beverley intervened.
•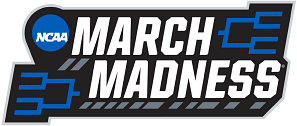 Beverley's actions earned him a three-game suspension. He has missed the back-to-back against the San Antonio Spurs. He will also miss the Lakers' Monday night game against the Indiana Pacers.
After the game, Darvin Ham said in his presser:
"I played in this league, and we played on some tough, tough teams — guys that would have each other's back. And you want to play tough, things get chippy at times, people chirp. It is what it is. I mean, you want to play within the rules and stay within the rules. But if someone challenges you, and they're challenging your teammate… How would that look?
"They knock Austin down and walk over him, and no one comes over to do anything or no one comes over to help him up, or rally around him and, you know, that would look terrible. So, it is what it is. And we try to play as legal as possible but make no mistake about it: We're going to have each other's back. That's just who we are going to be and who we are."
Beverley's defense will be missed against the high-scoring Pacers. A win against Indiana will likely see the Lakers move up to 13th in the Western Conference standings.
You might also like: Reports: Lakers' Patrick Beverley suspended by NBA for next 3 games for shoving Deandre Ayton from behind
---
Lakers coach Darvin Ham preaches togetherness and accountability
Since getting appointed as the Lakers' head coach, Darvin Ham has talked about certain qualities he wants for his team. While his primary objective has been to improve their defense, he has also preached accountability.
During the post-game presser after the Lakers lost to the Suns, he said:
"One of the main words I said from Day 1 - competitive, together, and accountable. And, we were together, we are together. That has to be our identity. Teams have to know that they can't just push us around. Albeit we playing within the rules, we also gotta have each other's back and really be together.
"It's an unfortunate play, but that's who we have to be. Everybody pulling for one another, everybody protecting one another, everybody's together."
The Lakers have started to play together and build chemistry. Although they are not where they want to be in the standings, the players are starting to have a better feel of the game.
You might also like: "LeBron is not from this planet, that's for damn sure" – LA Lakers coach Darvin Ham speaks on team building and players' roles for the Lakers