Denver Nuggets rookie Christian Braun revealed the entire team got credit for their stellar defensive job against the Miami Heat in Game 3 of the NBA Finals.
Head coach Michael Malone gives a chain after every game to the best defensive player, but after Wednesday's contest, he decided that everyone deserved it equally.
"I don't have a chain for one player, I have a chain for the team," said Malone in the locker room.
•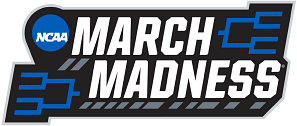 The Nuggets held Miami to 37.0% shooting, including 31.4% from deep (11-35). Miami made 17-35 shots from 3-point range in Game 2, which Denver lost 111-108, despite leading by 15 points in the second half.
Christian Braun lauded his team's effort during his interview with NBA TV after the contest, saying:
"It [chain] just goes to the best defensive player, and today it went to the team. We took care of business, and that's what we have to do every game."
The Nuggets suffered a fourth-quarter meltdown last game as the Heat scored 36 in the final 12 minutes. Denver looked out of sorts defensively, failing to communicate and read Miami's actions beforehand. They also lacked intensity in that contest.
---
Christian Braun contributes with 15 off the bench in Nuggets' blowout Game 3 win
Christian Braun was one of the unsung heroes in the Denver Nuggets' Game 3 win over the Miami Heat. Braun contributed with 15 points and four rebounds off the bench, shooting 7-8. He did so while playing only 19 minutes.
Braun's contributions were crucial, especially with Michael Porter Jr. failing to break out of his slump. "MPJ" tallied only two points on 1-7 shooting. Braun has shown tremendous temperament so far in these playoffs, which is commendable, considering he is still a rookie.
He's looked like a veteran out there more often than not, playing with poise and discipline on both ends of the court. He has been a huge reason behind Denver getting quality production from their bench all year. Michael Malone and the team's leaders have placed their faith in him, and he has since repaid it.
"Those guys trust me, so I can't really fail if I go out there and play hard," said Braun.
The rookie guard did a phenomenal job of creating his own shots all game. He fearlessly attacked the paint and got crucial in the second half, tallying 11 of his 15 points during that stretch. The Nuggets stretched their lead at the point and didn't look back.
Also see: Watch- Christian Braun intercepts a pass from Jimmy Butler and throws down a nasty slam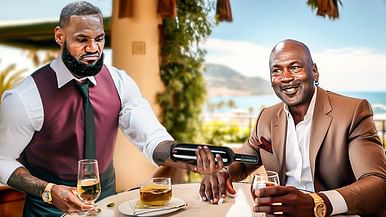 How is Michael Jordan officially richer than NBA's 10 richest players?!