Allen Iverson's MVP season during the 2000-01 campaign paid off big time during his playing years and has been doing so for years. It was in June 2001 when he signed a five-year $50 million contract with Reebok.
Part of that arrangement was a lifetime deal where he gets paid $32 million when he turns 55 years old.
The aforementioned contract "AI" signed during his prime has seen him get paid $800,000 yearly. The Hall of Famer still appears in selected events for the now Adidas-owned brand.
•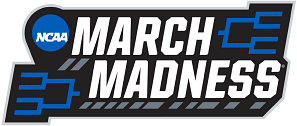 The $32 million Allen Iverson will earn on June 7, 2030, is the trust fund's maturity date. Matt O'Toole, Reebok's former CEO, said in an interview in 2018 that the Philadelphia 76ers legend deserves every penny he will get.
"The Answer" may have long retired but he still has thousands of fans and is still a solid marketing star when it comes to sneakers and jerseys.
Allen Iverson was the No. 1 pick of the 1996 NBA Draft. Reebok didn't waste time making him the face of the brand. He quickly made a name for himself as a fearless scoring machine with an inimitable crossover.
The diminutive guard quickly became synonymous with the league's hip-hop culture with his baggy pants, jewelry, tattoos and braids.
Iverson's impact on the court was unquestioned. He was a multiple-scoring champ and led the Philadelphia 76ers to the 2001 NBA Finals against the LA Lakers. His influence, off the court, however, was considered by many to be bigger than his basketball exploits.
---
Allen Iverson nearly turned down Reebok's offer for Nike
Michael Jordan's influence was widespread when Allen Iverson arrived in the NBA. Almost everyone wanted to be "like Mike," including the former Georgetown superstar.
Here's Iverson on what helped him decide to stay with the only shoe brand he's ever signed up for in a GQ interview:
"Coach Thompson was on the board of directors for Nike. They had a deal on the table, and Reebok had a deal on the table. Nike's was like five years, $10 million. And Reebok's was for $50 million.
"When I told Coach Thompson, I was like, 'Man, I'm telling you this because you on the board of directors.'
"He was basically like, 'Man, if you don't get the f**k out my face with that stupid shit. That's a no-brainer, son. Get the hell out my office.' I mean Reebok just always been loyal to me. It's the most amazing relationship between a player and a brand that you could ever think of."
In 2030, Reebok will reward Allen Iverson's loyalty with his biggest single payout as a shoe endorser.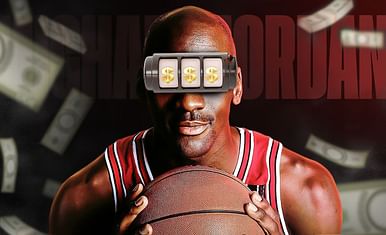 How did Michael Jordan's gambling "habit" taint his image?
Edited by Michael Macasero