Amid Andrew Wiggins' recent absence from the Golden State Warriors, rumors have begun to surface regarding the reason behind his extended hiatus despite coach Steve Kerr and superstar Stephen Curry voicing support for him.
A social media influencer has seemingly made a baseless claim, tweeting that Wiggins has been absent from the team since February because he found out that his girlfriend was having an affair. Wiggins has allegedly been raising a child that isn't his. His longtime girlfriend, Mychal Johnson, decided to address the rumors directly.
"Literally the farthest thing from the truth," Johnson tweeted. "The internet is a sick place."
•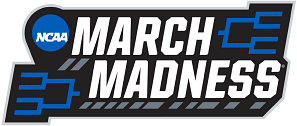 Many also referenced another claim by the Twitter user who alleged that Wiggins' girlfriend had an affair. The same day the account made claims about Wiggins, they also alleged that Michael Jordan was selling the Charlotte Hornets.
There appears to be no truth to the Andrew Wiggins rumor.
How have the Golden State Warriors reacted to Andrew Wiggins' absence?
On the court, the Golden State Warriors have struggled in Andrew Wiggins' absence. In a stacked Western Conference, the franchise continues to fight for its spot in the playoffs while trying to stave off the play-in tournament.
Recently, Steph Curry was pictured standing on the sidelines with his head down looking frustrated and upset as he covered his head in a towel. This was during the Warriors' loss to the Clippers, snapping a two-game win streak.
The loss broke the tie between the Warriors and Clippers, and saw the team drop to sixth in the Western Conference. Just behind them in the standings, tied at seventh and eight with 35-35 records, are the Minnesota Timberwolves and Dallas Mavericks.
Just below them, the LA Lakers and OKC Thunder sit tied for ninth and 10th place, with 34-36 records. With just 12 games left in the season, every game is a must-win for the Warriors as they hope to get Andrew Wiggins back sooner rather than later.
With no timetable for his return and no credible word on what he could be working through during his time away, it will be interesting to see how things play out.
Do you think the Golden State Warriors will be able to successfully make a postseason run? Drop your predictions in the comments section below.
Edited by Joseph Schiefelbein