Rui Hachimura has made a name for himself in the NBA following his move to the LA Lakers. The Japanese international's talent went unnoticed in a small market like Washington, where he started his career. The Lakers seemed to have made a steal of a deal to add him earlier this year when they traded Kendrick Nunn and three second-rounders to Washington.
Hachimura is also on an expiring rookie deal, giving the Lakers the option to match an offer sheet from teams that covet him free agency or let him walk and create cap space. Here's a quick look at his contract details as of now.
Hachimura signed a four-year $20 million deal as a rookie with the Wizards. They exercised their club option in 2021 and 2022, guaranteeing the final two years of his contract. Hachimura will earn $6.2 million this season. Rui Hachimura will be a restricted free agent this summer. The Lakers will have to extend a qualifying offer of $7.7 million to make him a restricted free agent.
•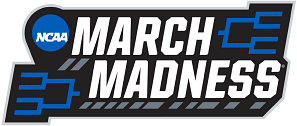 Hachimura has also made significant earnings in his career through endorsements. He was the first-ever Japanese athlete to sign a deal with the Jordan Brand. Hachimura has another endorsement deal with Casio, SMBC Group and Nissin Food, among others.
Rui Hachimura has been tremendous in LA Lakers' conference finals run
Rui Hachimura has been exceptional for the LA Lakers in the 2023 playoffs. He has been a consistent threat off the bench, averaging 11.6 points on 59/55/83 splits, playing just 21 minutes. Hachimura's length and size have been critical, helping LA defensively.
He has dropped four 20-point games so far. Two of those came consecutively in Games 1 and 2 of the Lakers' opening-round series against the Memphis Grizzlies. Hachimura's consistency off the bench has given their offense a new life. He's a handy presence when they're unable to get going on that end of the floor.
During the Nuggets' series, Hachimura's defensive ability has also been on display. He has done a remarkable job guarding two-time MVP Nikola Jokic, helping the Lakers limit his threat to a great extent.
Rui Hachimura's consistency will see him secure a bag this offseason in free agency. The LA Lakers seem to be keen to keep him beyond this season, but it remains to be seen if they match the offer sheet presented to Hachimura by other teams.
Also read: What is Rui Hachimura's ethnicity? Nationality, parents origin and more explored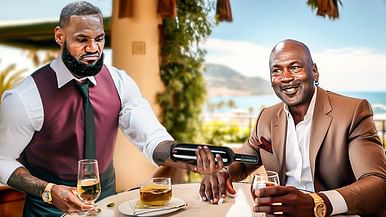 How is Michael Jordan officially richer than NBA's 10 richest players?!