Rui Hachimura has been one of the LA Lakers' best midseason addition in recent years. His performances in the playoffs make it seem like he was a steal for LA, who didn't have to get a big package to get him from the Washington Wizards.
Hachimura's popularity is growing among fans, especially since he moved to a big market. Fans are keen to know about his roots, personal life and more. We take a look at these details in this article.
Rui Hachimura's ethnicity
•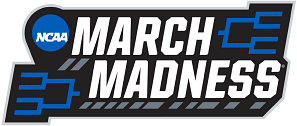 Rui Hachimura is a Japanese native. He is half Japanese and half Benanese. His mother is from Japan, while his father is from Benin in West Africa. He was born in Japan in Toyama Prefecture and grew up in Sendai. He attended Meisei High School, leading them to their second state title win in the All-Japan High School Tournament.
Hachimura attended college at Gonzaga. He played three seasons there before entering the draft. The Japanese international popped off in his final season in college basketball, averaging 19.7 points and 6.5 rebounds, shooting 59.1%, including 41.7% from deep. He was picked ninth overall by the Wizards in 2019. He was the WCC Player of the Year in 2019.
Hachimura was born to Makiko and Zakari Jabil. Makiko, his mother, is Japanese, and Rui got his surname from her family's register. Meanwhile, Jabil is from Benin, which led to Rui having a mixed race. The Lakers forward has kept his family and personal life fairly private since turning pro.
Also read: What are Rui Hachimura's contract details with the Lakers? Salary, Length, Endorsements and more details explored
Rui Hachimura has been a revelation this season
Rui Hachimura is quietly making a name for himself in the NBA. Coming from a country that hasn't produced enough NBA-caliber players, Hachimura has done a commendable job of garnering a consistent role through four seasons in the league thus far.
He has played 210 games split between the Washington Wizards and the LA Lakers, averaging 12.5 points and 5.0 rebounds, shooting 48.0%, including 34.7% from deep. Hachimura has tremendous upside due to his ability as a three-level scorer and being a solid presence on the defensive end due to his size length.
He had a slow start in Washington, where his remarkable play often went unnoticed, but the Japanese international has risen to prominence with the LA Lakers this year.
Hachimura got traded to the Lakers in February earlier this year. Since his arrival in Hollywood, he averaged 9.6 points and 4.7 rebounds, shooting 48.5%. Hachimura's numbers dipped in the regular season with less playing time due to a logjam in the Lakers frontcourt.
However, with other role players ahead of him misfiring towards the end of the season, he cemented his spot as a regular rotation player in the playoffs. He has averaged 12.3 points across 14 games in the 2023 playoffs, shooting 60.7%, including 54.5% from deep. Hachimura has recorded four 20-point outings in the postseason, the most by a Lakers bench player this year.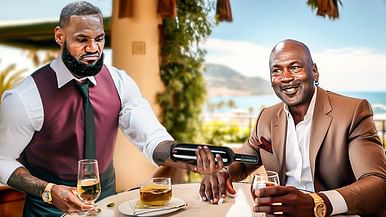 How is Michael Jordan officially richer than NBA's 10 richest players?!