Transition take fouls in the NBA were changed heading into the 2022-23 season to give games a better flow and showcase the athleticism of players. Defenders can no longer stop potential fastbreaks without possible game-changing penalties.
Previously, the NBA allowed so-called Euro fouls to stop transition plays. While it has helped keep games competitive, fans have also been robbed of seeing basketball's most exciting players display their stuff.
•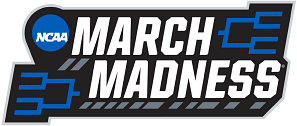 The league defines such a tactic as "an intentional foul committed by a defender to deprive the offensive team of a fastbreak opportunity."
The players with the most take fouls in the NBA last season are the following:
These are all perimeter players who are also tasked to stop opposing teams' fastbreak runs. In many cases, teams with lazy defenders or defenses have milked this rule to their advantage before.
---
How will take fouls in the NBA be called by game officials?
Any time a defender forces a fastbreak stoppage without making a play for the ball will be penalized with a take foul. The offense will be given a free throw, which can be attempted by any of the five players on the floor, and ball possession.
In effect, it's rewarding offenses as the penalty is designed to give them more opportunities to score as opposed to a single fastbreak basket. The new rule has allowed games to be faster and more exciting and has forced defenders to play with more hustle and discipline.
Take fouls in the NBA, however, will not be called by officials within the last two minutes of the game in regulation and overtime. This will still allow teams to intentionally foul to stop the clock. Defenders can still foul opponents before a three-point shot is attempted to limit free throws to just two shots instead of three.
The "clear path" rule will be implemented regardless of the time left on the clock. When a defender commits a foul while behind the offense, a more exacting penalty is handed out. The offense will be rewarded with two free throws while retaining ball possession.
---
The new NBA take foul rule is starting to take effect
Last season, the Memphis Grizzlies led the league in fastbreak points with 17.7 per game. The Charlotte Hornets came in second with 16.3 and the Toronto Raptors third with 15.8.
This season, the Indiana Pacers are leading the field with 19.0 points, followed by the Grizzlies with 18.2 and the Raptors with 17.9. The third-placed Raptors would have led the field last season with what they're currently averaging.
Teams are scoring more on dunks and layups instead of inbounding the ball. Fans have enjoyed the game more when there is plenty of open-play basketball.
Edited by Michael Macasero