Boston Celtics legend Larry Bird was left baffled by LeBron James' durability in a 2019 interview. Bird had nothing but praise for "The King," whom he called one of his favorite players to watch in the NBA.
In an interview with Marc J. Spears of Andscape in 2019, Bird discussed a variety of topics about the league. He said that he still watched a lot of basketball games in the NBA and NCAA. Bird also put an emphasis on James' durability when asked which current NBA stars are his favorites.
"Obviously, LeBron," Bird said. "I can't compare him to anybody because he's so great, just like Michael (Jordan) was. They're very special, and I don't know how in hell he stays healthy. But that's probably one of the great qualities of his game, being able to stay healthy playing that many minutes."
•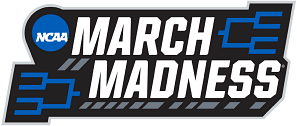 LeBron James is considered one of the most durable players in NBA history. It might not be the case since he joined the LA Lakers, but James has not suffered any major injuries.
In the first 15 seasons of his career, "The King" only missed 71 regular season games out of a possible 1,143. Since taking his talents to Hollywood, though, James has missed 91 regular season games already.
Also Read: "We're teammates ... it's great" - Draymond Green describes his current working relationship with Jordan Poole
In addition to James, Bird also praised Kevin Durant, Kawhi Leonard and the Golden State Warriors. Bird pointed out Leonard's performances in the Toronto Raptors' championship run in 2019 and Klay Thompson's 60 points against the Indiana Pacers.
"Kevin Durant is special," Bird said. "Kawhi Leonard's run last year in the playoffs, unbelievable. All the Golden State guys, the way they play the game, the way they respect the game. I am still amazed that Klay Thompson could score 60 points on 11 dribbles."
---
When LeBron James thought Larry Bird was one of the coldest NBA players
In the premiere episode of "Throwing Bones" on UNINTERRUPTED in January, Gary Payton called Larry Bird one of the greatest trash-talkers in NBA history. He also called Bird one of the coldest players ever, as he told defenders what he was going to do before doing it.
"Bird used to tell me, 'Look here man. I'm gonna go shoot this motherf**king jumper in your face right there in that corner. And it's gonna be your Christmas present. I'm gonna wrap it up and bust your head open.' All that sh*t," Payton said.
LeBron James agreed with Payton's assessment of the "Larry Legend." James shared a clip a from the episode in a story on Instagram.
"YES HE WAS!!" James wrote.
Also Read: "When the Kyrie thing was going on, you guys were quick to ask us questions" - LeBron James calls out media for not asking him about Jerry Jones' photo
Edited by Juan Paolo David