Shaquille O'Neal of the Orlando Magic was named the Rookie of the Year in 1992-93. He put together a ridiculous first season, playing in 81 games and scoring 23.4 points per game. Shaquille also grabbed 13.9 rebounds and blocked 3.5 shots per game. He played in the All-Star game that season.
When O'Neal won the award, he made an incredible comment that showed he was going to be a bad man on the court for his entire career:
"When I retire & have children I can tell my son, 'I was bad.'"
•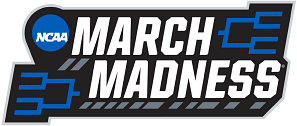 Shaquille O'Neal accolades
Not only did Shaquille O'Neal put together an incredible rookie season, but there's a good argument to be made that he put together a top 10 career in NBA history. O'Neal averaged 23.7 points while shooting 58.2%. O'Neal averaged 2.3 bpg and 10.9 rpg as well.
The accolades run long for O'Neal.
He was also the 1999-2000 MVP, a 15-time All-Star, a three-time All-Star Game MVP, a three-time Finals MVP Award winner, two-time scoring champion and 14-time All-NBA selection. O'Neal was also named an All-Defensive member three times.
What he did on both sides of the court warranted all of these awards as he was simply one of the best that the league has ever seen.
In the season that Shaquille O'Neal was named the MVP, most, including himself, believed that he deserved the award. However, there was someone who didn't. He made sure to let the reporter know that he made a mistake by not voting for him, as O'Neal could've been a unanimous MVP.
"Fred Idiot Hickman," O'Neal recalled in Monday's episode of Fox Sports' "Fair Game" with Kristine Leahy. "I hate him. I don't need to talk to him. There's nothing to apologize about because he destroyed history being a (expletive).
"Come on now. There wasn't anybody doing close to what I was doing (in 1999-2000). (Hickman) messed up history. ... Then, a couple of years ago you're going to give Steph Curry unanimous (MVP). I love Steph. He's my guy. But come on."
Despite not getting the vote from one voter, O'Neal still won the award with relative ease and deservingly so. He will go down as an all-time NBA great and might even have a better personality on TV now.
Edited by Joseph Schiefelbein