Over the past year, Brittney Griner has been one of the biggest stories in sports. In February 2022, the WNBA star was detained in Russia for having cartridges with cannabis on them. While many protested that she was being wrongfully detained, she remained in a Russian prison for nearly a year.
In early December, United States President Joe Biden worked out an arrangement to get Brittney Griner back in America. The U.S. and Russia agreed on a prisoner exchange that sent Viktor Bout back to Russia. He was a convicted arms dealer nicknamed the "Merchant of Death."
Not long after Griner returned home, Ukrainian President Volodymyr Zelensky visited Joe Biden at the White House. Upon his arrival, Fox News' Tomi Lahren took a shot at him and compared him to Griner.
•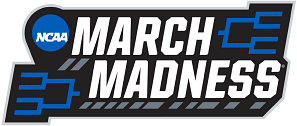 "I wonder if Zelenskyy will be doing any magazine cover shoots while he's in the U.S.? Maybe he can pose with Brittney Griner since they both know how to work over Americans for their own gain. Just a thought."
Lahren's disdain for Griner likely stems from some comments the WNBA star made back in 2020 about the national anthem being played before games.
Brittney Griner has no hard feelings toward the United States
Because of these comments, some were not fans of the president making sure Brittney Griner got home. Many labeled her as a hater of her country, and that giving back an arms dealer wasn't worth it.
No matter what the initial thoughts were, Griner made sure to show gratitude toward the president and her country. In her first social media post since returning, she made sure to thank Joe Biden for everything he had done. She also voiced her support in helping bring home Paul Whelan, a former serviceman who is currently in Russian custody:
"President Biden, you brought me home and I know you are committed to bringing Paul Whelan and all Americans home too. I will use my platform to do whatever I can to help you."
Lahren might think people like Griner and Zelensky want to work Americans, but that isn't the case. The WNBA All-Star is clearly showing a willingness to return the favor of everything that has been done for her in recent months.
Along with aiding her country in any way she can, Griner also plans on getting back to what she loves. In that same social media post, she mentioned that she plans on returning to the basketball court this season.