Back in February, WNBA star Brittney Griner was detained in Russia for allegedly possessing vape cartridges with cannabis in them. After months of trying to shine a light on her case, Griner finally touched down on American soil on December 9.
Last week, United States President Joe Biden announced that Brittney Griner would return home after agreeing to a prisoner swap with Russia. In return for Griner, Russia got back Viktor Bout, a convicted arms dealer.
There is no telling how tough the past ten months have been for Brittney Griner, but now she is back to being surrounded by friends and loved ones. She recently took to Instagram to speak out for the first time since returning home.
•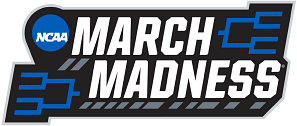 "It feels so good to be home! The last 10 months have been a battle at every turn. I dug deep to keep my faith and it was the love from so many of you that helped me keep going. From the bottom of my heart, thank you to everyone for their help."
Griner even made sure to give a shoutout to President Biden, who made the deal happen. She also echoed support for helping bring home Paul Whelan, a U.S. marine currently in Russian custody.
"President Biden, you brought me home and I know you are committed to bring Paul Whelan and all Americans home too. I will use my platform to do whatever I can to help you."
---
Brittney Griner speaks out on future plans
Now that she is back in the states, many are curious about what Griner intends to do about her professional career. Towards the end of her Instagram post, she said she plans to return to the WNBA this season.
"I also want to make one thing very clear: I intend to play basketball for the WNBA's Phoenix Mercury this season, and in doing so, I look forward to being able to say 'thank you' to those who advocated, wrote, and posted for me in person soon."
In 2013, the Phoenix Mercury selected Brittney Griner as the first pick. She has been named to seven All-Star teams throughout her career and led the Mercury to a title back in 2014.
This will be Griner's tenth season in the WNBA upon her return. The last time she suited up for the Mercury, she averaged 20.5 points, 9.5 rebounds and 1.9 blocks across 30 games. There is no denying that her first game back in action will garner a lot of attention.
Edited by Kevin McCormick