The latest LeBron James injury update is not great for Lakers fans. The LA Lakers forward has missed the last nine games, but it appears that he will be out for a longer period than expected.
According to Brian Windhorst of ESPN, the 20-year NBA veteran is not close to returning to action.
"LeBron is not close to returning from what I'm told," the NBA insider revealed. "I know everybody said the three weeks, but I think it was very clear three weeks is when he will get an official reevaluation. It didn't mean he was coming back in three weeks."
•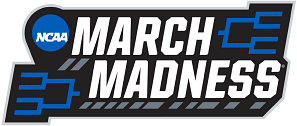 The Lakers are 5-4 in their last nine games and are still fighting for a playoff spot. LeBron's absence will drastically impact them, but they may still achieve great results as they have an easy remaining schedule.
---
LeBron James injury update reveals that he will be sidelined for a longer period
LeBron James last played against the Dallas Mavericks on February 26. He helped the LA Lakers win the game by three points after scoring 26 points and grabbing eight rebounds.
The 20-year NBA veteran has missed 23 games in the 2022-23 season, but this number could go up to 30 or more games easily. Considering that the 4-time NBA champion is the best player on his team, the Lakers will have a tough time winning games without him.
With 12 games left on their schedule, the Lakers are 34-36, good for the ninth spot in the Western Conference. They are only two games behind the Golden State Warriors (36-34), who are sixth at the moment.
You may be interested in reading: How much stake does LeBron James have in Liverpool? NBA legend reportedly increases equity in club's parent company
In 47 games with LeBron, the Lakers were 24-23. They've made several amazing moves at the trade deadline which have improved the team, but it will be interesting to see how far they can go without James.
The Lakers have a 5-game homestand before they go on the road for five games. Their final two games of the season will be in Los Angeles, but LeBron may not return before them.
---
Lakers' remaining schedule
The Lakers have 12 games left in the 2022-23 season as well as the fifth-easiest schedule. A couple of these games will be very important, especially the matchups against the OKC Thunder (34-36) and the Utah Jazz (33-36).
You may be interested in reading: "At this point even the script writers have given up": LeBron James and Kevin Durant jinx continues as fans rue former's injury
The latest LeBron James injury update will negatively impact the Lakers' chances of making the playoffs, but if Anthony Davis stays healthy, achieving this will not be impossible.