The Boston Celtics are one of the premier franchises in the NBA, as they have won 17 total championships. That number puts them in a tie with their rival LA Lakers for the most titles in NBA history. No other team comes within 10 titles of the Celtics. In fact, the other 28 organizations combine for 42 titles, just eight more than the Celtics and Lakers combined.
11 of Boston's 17 titles came prior to 1970 as they were champions in 1957, 1959, 1960, 1961, 1961, 1963, 1964, 1965, 1966, 1968, and 1969. The Celtics would have to wait five years before their next title. However, they were able to pick up two more rings in the 1970s, winning the championship in 1974 and 1976.
The 1980s were even better to Boston, as they added three titles, in 1981, 1984, and 1986. Boston would go on a 22-year drought, the longest-drought in franchise history, before finally winning their 17th title in 2008. They are now in their 15th season since their last championship, but they do have the best record in the NBA.
•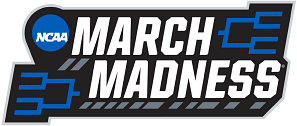 Watch rare footage of the Boston Celtics 1981 championship parade below:
---
Legendary players who contributed to Boston Celtics championships
The Boston Celtics have had a plethora of Hall of Famers who have contributed to their 17 titles. While Bill Russell is the most well-known player from their dominance in the 1960s, there were 14 other Hall of Famers who won at least one championship with the late great center. In addition to Russell, John Havlicek, Bob Cousy, K.C. Jones, Sam Jones, Tom Heinsohn, Satch Sanders, and Frank Ramsey all won at least six titles with the Celtics while being inducted to the Naismith Memorial Basketball Hall of Fame.
Havlicek was the only member of that group who was a member of the Celtics title teams in 1974 and 1976 as he was still playing at a high level. He also became the first Celtics to win the NBA Finals MVP award, which was first given out following the 1969 NBA Finals. Havlicek was joined by Hall of Famers Jo Jo White, Dave Cowens, Paul Westphal, and Charlie Scott.
The Celtics once again had several Hall of Famers on their roster for their title runs in the 1980s. While Larry Bird, Kevin McHale, and Robert Parish were the mainstays, appearing on all three title teams, they were surrounded by Hall of Famers such as Nate Archibald, Dennis Johnson, and Bill Walton.
Three members of Boston's 2008 title team have already been inducted to the Hall of Fame as Kevin Garnett, Ray Allen, and Paul Pierce were all inducted as first-ballot Hall of Famers. A fourth member, Rajon Rondo, will likely join them at some point down the line.
Watch the Boston Celtics 1986 championship parade below:
Edited by Caleb Gebrewold