Now that this year's NBA action is finished, attention will turn to the men's basketball competition at the 2020 Tokyo Olympics.
Three sets of four teams will comprise the group stages, with eight teams progressing into the quarter-finals. Team USA are the favorites to take home the gold medal, considering their wealth of top NBA talent and championship experience.Now that this year's NBA action is finished, attention will turn to the men's basketball competition at the 2020 Tokyo Olympics..
It won't be plain sailing for coach Gregg Popovich, though, as the likes of Spain, Australia, France and Argentina harbor hopes of a podium finish and have rosters filled with NBA and non-NBA talent to challenge the US juggernaut.
•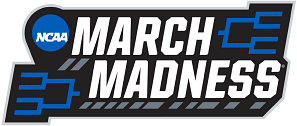 While attention will be on NBA stars such as Kevin Durant, Luka Doncic and Patty Mills, a few lesser-known non-NBA players could also make an impact for their country at the Tokyo Olympics. On that note, here's a look at five such players.
#5 Sergio Llull (Spain)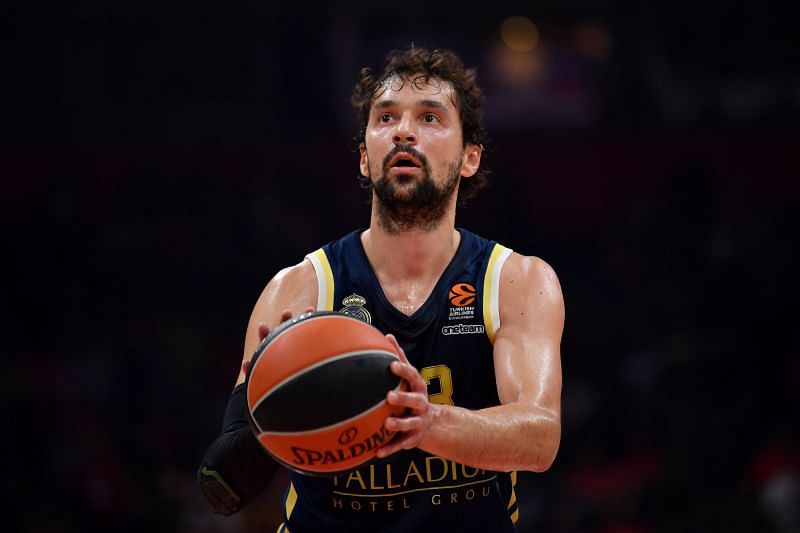 A player who may be familiar to Houston Rockets fans is Sergio Llull. The organization attempted in vain to bring the Spanish guard to the NBA.
Llull has played most of his career with Real Madrid, winning almost every major award on offer for a European player. He is a two-time Euroleague champion, a EuroLeague MVP, a six-time Spanish league champion and League MVP, to name a few.
Although he is approaching the end of his career, Llull is an integral part of the Spanish roster at the Olympics. He was a part of the team that won gold at the 2019 FIBA World Cup, averaging 10.5 points and 3.8 assists in eight games. Llull also has a bronze and a silver medal from two previous Olympic Games.
Also Check out: Spain Olympic Basketball Team 2021
---
#4 Duop Reath (Australia)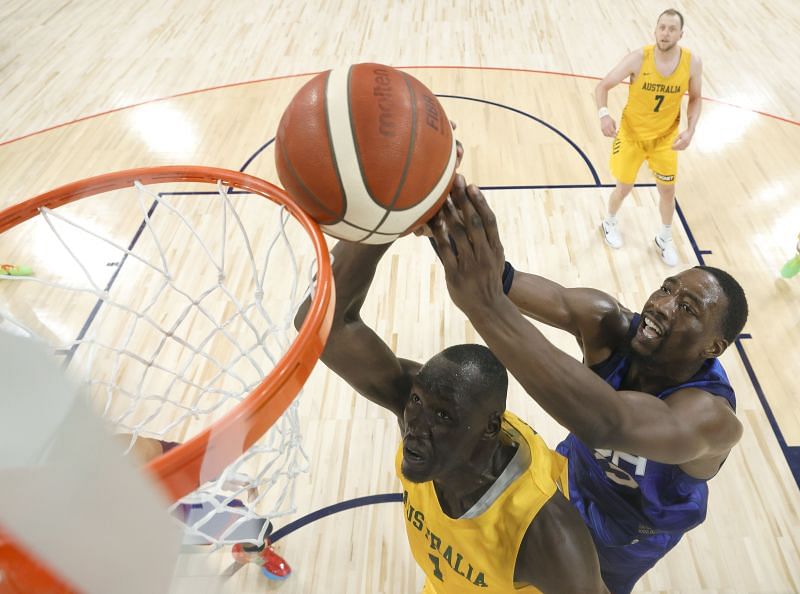 After starring for the LSU Tigers, Duop Reath went undrafted in 2018 and has since plied his trade in Serbia before earning a move this summer back to Australia to play for the Illawarra Hawks.
Reath could be an energetic option off the bench for the Boomers at the Tokyo Olympics and has impressed since earning his call-up to the roster.
In Australia's exhibition matches before the tournament, Reath grabbed nine points and three rebounds against Team USA in just 13 minutes before draining 17 points in an impressive shooting performance against Nigeria. Australia will be hunting for a podium finish at the Olympics and have the depth of talent to do so.
Also Check out: Australian Olympic Basketball Team 2021
#3 Nando De Colo (France)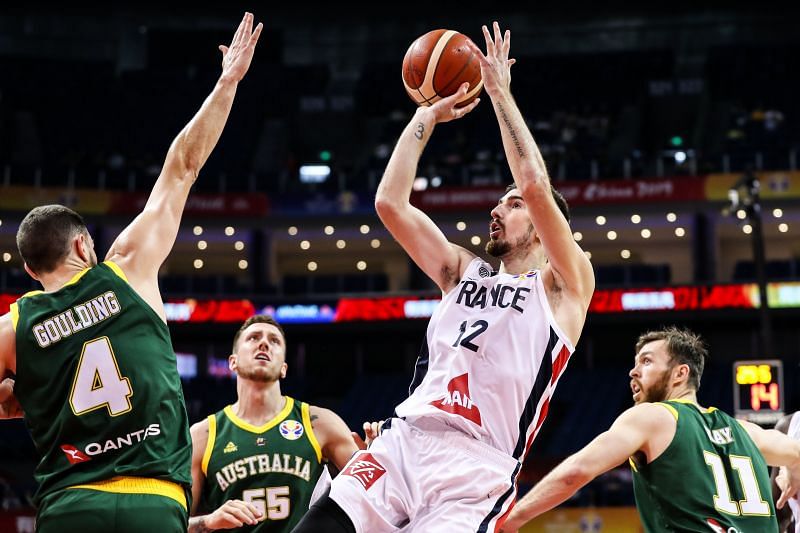 Amidst France's wealth of NBA talent, there is Fenerbahce guard Nando De Colo. Although he briefly spent time with the San Antonio Spurs and Toronto Raptors, De Colo has had a hugely successful career in Europe, playing for CSKA Moscow and Fenerbahce.
Team USA will need to be extremely wary of the 34-year-old's shooting accuracy as he has been a part of the EuroLeague's 50-40-90 club for the past six seasons. In his career abroad, De Colo has averaged 14.3 points per game and shot at 91% from the free-throw line and 48% from the field.
A veteran of the French national team, De Colo has competed in the last two Olympic Games and won the Bronze medal at the FIBA World Cup. In his first exhibition match prior to the Tokyo Olympics, he put up 17 points and seven assists in a loss against Spain before following that up with nine points and four assists in a rematch.
Also Check out: France Olympic Basketball Team 2021
---
#2 Maodo Lo (Germany)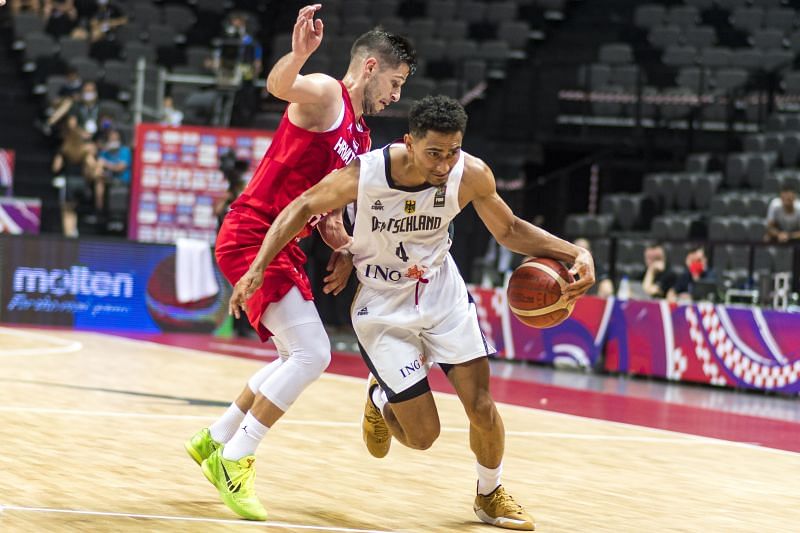 Without Dennis Schroder, Maodo Lo took up a significant amount of Germany's offensive creativity in their qualifying run for the Tokyo Olympics.
In their semi-final matchup against Croatia, the 28-year-old grabbed an impressive 29 points and eight assists, shooting at 42% from the field. He followed that up with ten points and five assists in their victory over Brazil in the final.
Although he hasn't played in the NBA, Lo was a top talent at Columbia University and has won two BBL titles. If Germany wish to advance from of a tough group containing medal hopefuls Australia, Italy and Nigeria, Lo will have to be as key as he has been in the past month.
Also Check out: Germany Men's Olympic Basketball Team 2021
---
#1 Jock Landale (Australia)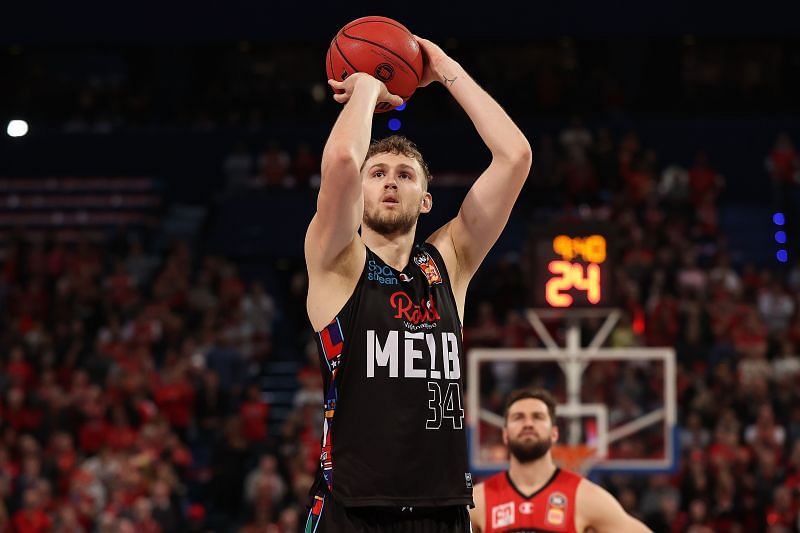 Like his compatriot Duop Reath, Jock Landale went undrafted in 2018 and has since played with a determination to prove his pedigree. This season, the 6' 11" center averaged 16.4 points, 7.8 rebounds and 1.4 blocks on his way to becoming an NBL champion with Melbourne United and an NBL Grand Final MVP award.
Wherever he has played, he has won. He comes into the 2020 Tokyo Olympics with a point to prove on the biggest stage, especially against Team USA. He played with the Boomers in the 2019 FIBA World Cup and will look to go one step further this summer after failing to make the final and losing out on a medal.
Also Check out: Australian Olympic Basketball Team 2021
Landale is a versatile center, the kind highly favored in the NBA. He shot the three-ball with an accuracy of 39% this season and can anchor a team at both ends of the basketball court.