The first round of the NCAA Tournament begins Thursday, and one of the most exciting matchups of the day comes in the late evening session. No. 7 seed Texas A&M takes on No. 10 seed Penn State in Des Moines, Iowa.
The 7-10 games are often some of the most evenly-matched in the first round, and this one should deliver.
Both teams finished the season strong and ended with losses in their respective conference championships to quality teams. They are playing their best basketball at the perfect time.
•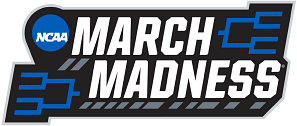 Penn State (22-13) has won five of its last six games, while the Aggies of Texas A&M (25-9) has won 10 of its last 12.
Penn State averages 72.3 points per game, but has scored 90 points or more in five of its games. The Nittany Lions can fill it up from deep as well, finishing second in the Big Ten in 3-point percentage (38.5%).
The Nittany Lions are led by senior All-American Jalen Pickett. Pickett averaged 17.3 points, 7.3 rebounds, 6.7 assists per game and shot 51.6%. Pickett will be the driving force if Penn State can pull off an upset.
Texas A&M coach Buzz Williams has plenty of tournament experience. He has a 10-8 tournament record and is 5-3 in the first round.
The Aggies are led by their defense, holding opponents to 66.2 ppg, 65th best in the nation. Guard Wade Taylor IV leads the Aggies in scoring with 16.5 ppg.
KenPom's advanced analytics favor the Aggies, ranking them as the 26th best overall team in the country while Penn State is ranked 40th.
Penn State vs Texas A&M game prediction
Spread: Texas A&M (-3)
Total (O/U): 135
Moneyline: Texas A&M (-160) vs. Penn State (+135)
The Nittany Lions will need a good shooting night, as this one could be a race to 70.
Pickett is a dynamic do-it-all senior guard who is perfect for leading a team to a run in the tournament. The Nittany Lions will go as he goes, and the Texas A&M backcourt provides a good matchup for him.
Pickett scores enough and Penn State struggles past the tough Aggies defense to pull off a March Madness upset.
Penn State 70, Texas A&M 67