Preview: New York Knicks vs Phoenix Suns
683 //
02 Dec 2012, 13:17 IST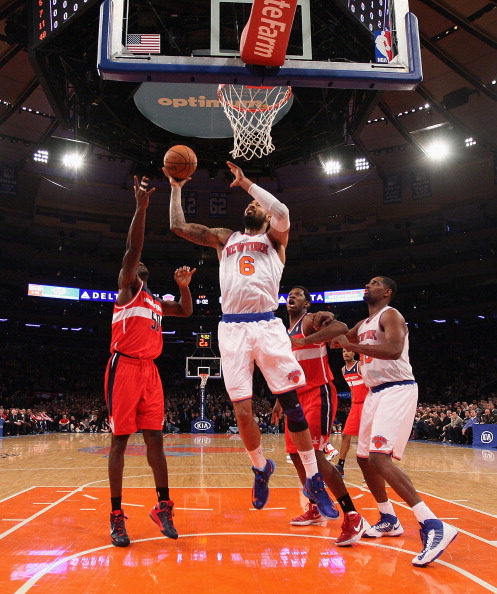 The New York Knicks will take on the Phoenix Suns tonight at 10:30 PM. The match will be telecast live on Sony SIX. The Suns are standing at 7-10 and the Knicks are 11-4. The Knicks have yet to lose a game at the Madison Square Garden this season.
"The Garden is known when it's rocking as one of the toughest places to play so we want to bring that back. For us to just keep that going and protect that home court is big."- said Carmelo Anthony.
The big surprise for the Knicks this season has been their defense. Well known for their offense, the Knicks have held their opponents to 94.4 points per game this season. That's good for 8th best in the league.
The Knicks haven't just won at home. They have dominated their home turf by winning their home games with a margin of 16.6 points on average. And it hasn't been versus pushover teams as well. Check out their record at home:
Miami by 20
Philadelphia by 16
Dallas by 10
Indiana by 12
Detroit by 21
Washington by 21
On one hand, there's a team which hasn't lost at home this season. And the visiting team, the Suns have lost seven road games this season and are giving up a league worst 102.5 points per game. They are coming in on their fifth straight road game defeat.
The odds in favour of the Suns seem paltry. But they have a pretty good offense going for them. They play at the 6th fastest pace in the league and are the 10th best offensive team with a 102.8 offensive efficiency. They have a shot at winning if they can get the Knicks to play a up tempo game, as the Knicks are the oldest team in the league and prefer to play it slow.
Gortat, Beasley and Scola make for a imposing frontcourt. But Chandler is capable enough to prevent them giving the Knicks too much trouble. This matchup can be dictated by the pace of the game. The Suns have a outside chance at beating the Knicks if they can impose their speed on the game. Jason Kidd is expected to miss this game with lower back spasms but his backup Pablo Prigioni has stepped up big in Kidd's absence, totaling 19 points and 12 assists in consecutive wins for the Knicks.
Anytime one of the best teams in the league is playing, it makes for a worthwhile watch. Even when they are facing a subpar team because there's a greater chance of them being caught off guard. Carmelo Anthony has been playing lights out and is making a convincing argument for MVP honours if he can help the Knicks maintain their good record. Expect the Knicks to win this one in a fun contest.
Here's a highlight of a previous meeting of the two teams: