Chris Paul has taken the Phoenix Suns to the 2021 NBA Finals, making this campaign arguably his most successful one ever. In his 16th year in the league, Paul has never made it to the championship round before, but then it can be argued that he has never had teammates this good before as well.
The 11-time All-Star has become synonymous with winning, be with the Suns or with the other teams he has played for during his illustrious career. But he would not have reached the level of success he has enjoyed if not for the teammates to whom he has dished out his career average of 9.4 assists.
Teams Chris Paul has played for:
•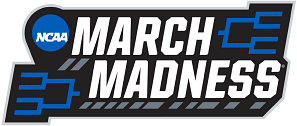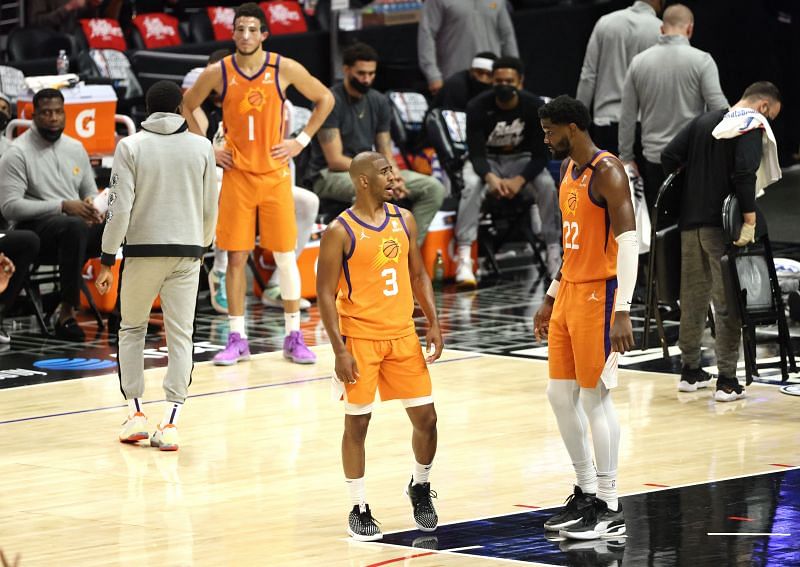 Chris Paul started his career with the New Orleans/Oklahoma City Hornets, where he played for six years. He then went on to ply his trade with the LA Clippers for another six years. After that, he had a two-year stint with the Houston Rockets before joining the OKC Thunder last season; he is now almost a year into his Suns career.
Given that he has already played for five different teams during his career, Chris Paul has had quite a few All-Star companions along the way. On that note, let's have a look at the five best teammates he has had in the NBA:
#5 David West (New Orleans/Oklahoma City Hornets)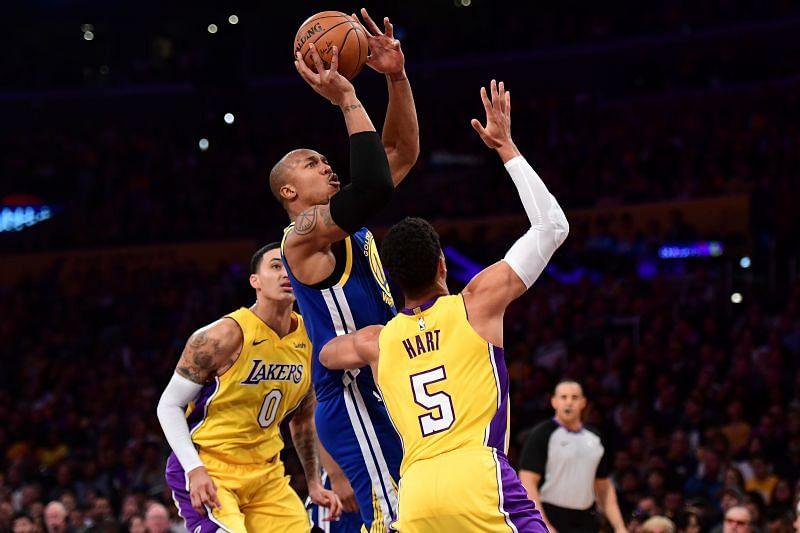 David West was a two-time All-Star for the Hornets during Chris Paul's first few years in the league. A two-time All-Star, the 6' 9" forward's best years were not coincidentally spent with Paul alongside him.
In their six years together, West averaged 19.2 points and eight rebounds per game.
During a two-year window, the Xavier product averaged 20.8 points and 8.7 rebounds a night. His two-man game with Chris Paul was among the best in the league at the time. Their partnership bore fruit with three playoff runs that gave the duo a taste of what the postseason felt like during their early years.
Despite Chris Paul's individual accolades so far, there's one thing that West has that his all-time great former teammate doesn't - a championship. West has two of them.
---
#4 DeAndre Jordan (LA Clippers)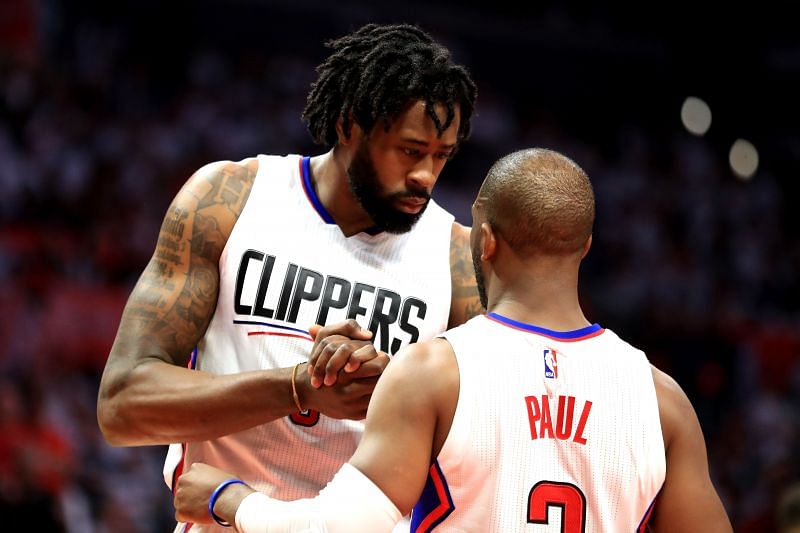 If Deandre Ayton continues his upward ascent in the coming years and if Chris Paul remains with the Suns for that long, Phoenix's big man could end up being the best center the 6' point guard has ever played with.
For now, that distinction belongs to DeAndre Jordan, who has been a one-time All-Star, a three-time All-NBA Team member, a two-time All-Defensive Team member, and a two-time rebounding champion.
Jordan also led the league in field-goal shooting percentage for five straight years with the LA Clippers. It's no coincidence that Jordan accomplished a lot and received these accolades during the years he was a teammate of Chris Paul.
#3 Devin Booker (Phoenix Suns)
Chris Paul needed his Suns teammates to play at a high level to get the team to the NBA Finals. The best of the bunch is two-time All-Star Devin Booker. who is having a breakout year in his first playoff appearance.
Averaging 27 points, 6.4 rebounds and 4.8 assists this postseason, Booker is easily one of Paul's best teammates, even though they've only played together this season.
According to Chris Paul, one of the key reasons why he joined the Suns is because of Booker, and the partnership between the two has been as seamless as things can be. In Game 1 of the Western Conference Finals, Booker torched the Clippers for 40 points and had a triple-double with 13 rebounds and 11 assists.
This season, the sweet-shooting Booker has averaged 25.6 points, 4.2 rebounds and 4.3 assists per game. Though he didn't make an All-NBA Team this year, his time should come soon.
---
#2 Blake Griffin (LA Clippers)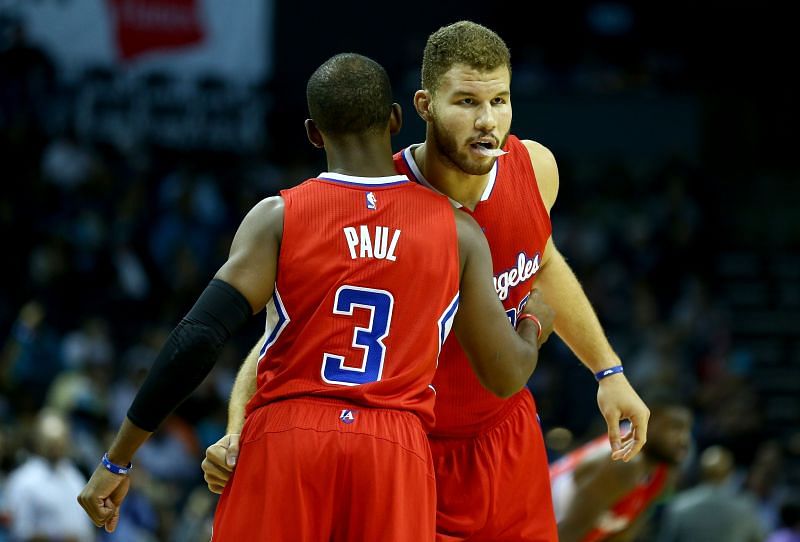 Just as Jordan enjoyed his best years with Chris Paul as his running mate, so did Blake Griffin. The Clippers were affectionately known as Lob City because of all the alley-oop dunks that Paul dished out to Griffin and Jordan throughout their time together.
Griffin was named the Rookie of the Year the season before Chris Paul arrived in LA, and the two quickly formed a point guard-power forward bond that reminded some of Utah Jazz legends John Stockton and Karl Malone. Together with Jordan, the trio reached the playoffs all six years and reached the semi-finals thrice.
The athletic Griffin averaged 21.3 points, 8.8 rebounds and 4.2 assists per game with Paul around. During their heydays together, Griffin became a five-time All-Star and a four-time All-NBA Team member.
---
#1 James Harden (Houston Rockets)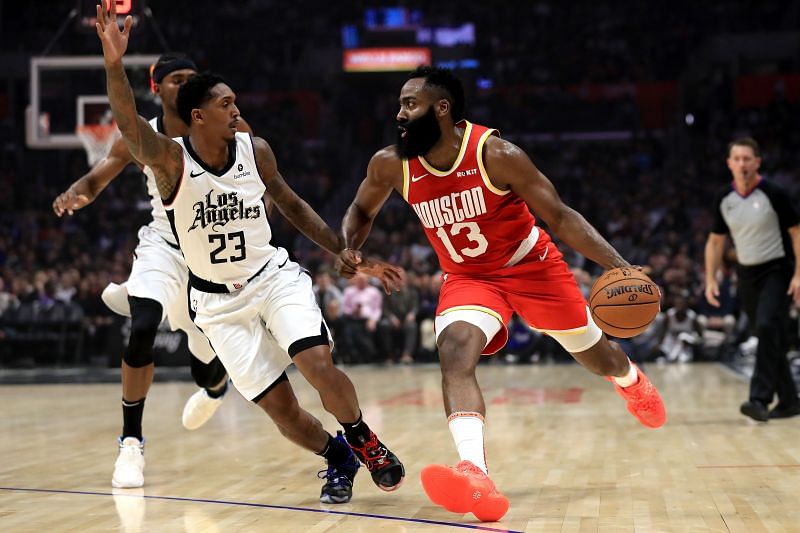 No other teammate of Chirs Paul has ever been as good as James Harden. The Beard and CP3 played just two seasons together, but it was quite a partnership. In their first year on the same backcourt in 2018, Harden became an NBA MVP and led the league in scoring for the first time with a 30.4 points-per-game average.
Moreover, they reached the Western Conference Finals together, though they fell in seven games after Chris Paul suffered a hamstring injury in Game 5 and never returned to the court. The next year, Harden registered a career-high 36.1 points per game and was a finalist for the MVP award.
In two seasons with Paul as his teammate, Harden averaged 33.4 points, 8.1 assists, six rebounds and 1.9 steals per game.
Though this was a short-lived partnership, it was perhaps the most success Paul has ever had during his career in terms of how deep he went in the playoffs. Harden is also simply the best teammate he has ever had.
---