Robert Parish: Longevity, championships and greatness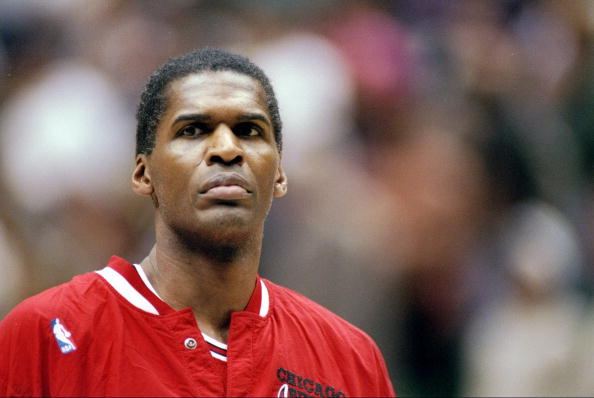 Robert Lee Parish has played in more NBA games than any other player with 1611 games spread out over an incredible 21 years. Parish was known for his strong defense, strength, shooting and incredible endurance. He was a 7'1″ Center who joined forces with Larry Bird and Kevin McHale to form one of the deadliest front lines in NBA History.
Parish was drafted into the league in 1976, as the 8th overall pick by the Golden State Warriors. The Warriors were the Champions in 1974-75, two seasons prior to Parish's rookie season. However, when he joined them, their star was fading and they missed the playoffs from 1978-80.
After 4 seasons with the Warriors, Parish was traded to the mighty Boston Celtics. And the rest, as they say, is history.
The Celtics had just signed Larry Bird a year back. They drafted in Kevin McHale that year. Together they continued to decimate opponents for over a decade winning the NBA Championship 3 times. They came to be known as the "big 3″ of the Celtics. All three are Hall of Famers and were named to the NBA's 50th Anniversary All-Time team.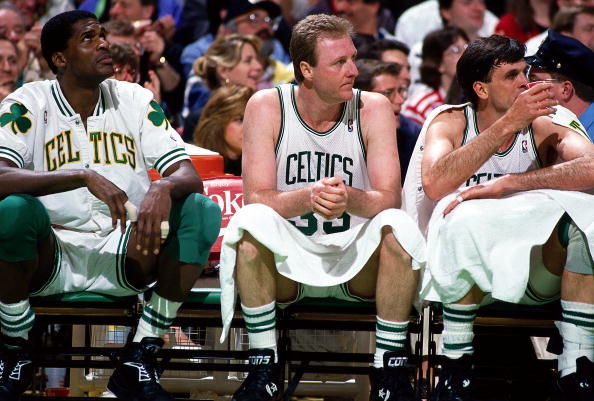 Parish played with the Celtics for 14 years, and he quietly accumulated stats and championships. This quiet, stoic nature of his earned him the nickname "The Chief", which was the nickname of a similar character in the movie "One Flew Over The Cuckoo's Nest".
While Parish was the least flashy member of the Big 3, his statistics point to the contrary. Upon his retirement, Parish ranked 13th in the NBA in scoring with 23,334 points, sixth in rebounds with 14,715, sixth in blocked shots with 2,361 and eighth in field goals made with 9,614. He was also a 9 time All-Star.
He was a player who had the rare combination of speed, size and fluidity. He was a beast in the low post and had an incredible jumper. His trademark shot was a high trajectory jumper which almost kissed the banners in The Garden before softly dropping into the basket.
His former Celtics teammate, fellow Hall of Famer Bill Walton called him the best medium-range shooting big man in the history of the game. At his prime, he regularly average nearly .600 from the field. His versatility in his range of shots and his speed made him a hard man to defend.
Parish was one of the best defenders to have ever played in the game. His huge frame aided him immensely in this aspect. The pair of Parish and McHale formed one of the best PF/C combinations in NBA. They protected the rim relentlessly and made it a nightmare for opposing forwards to penetrate it.
Despite having played for four teams, Parish cherishes the time at The Garden the most.
I will always be a Celtic at heart. "That's where my career took off. It's hard for me to even believe how good we were. Some nights I'd be out there just kicking some guy's butt, really feeling it, and then I'd look over and see what Kevin was doing, and what Larry was doing, and I'd say, 'Man, this is something. This is special.'"
With the retirement of Bird in 1992 and McHale in 1993, Parish was the lone remaining member of Boston's fabled "Big Three." Even without his partners in crime, Parish just kept rolling along. At the age of 40, he averaged 11.7 ppg and 7.3 rpg, and in an late-season game against the Chicago Bulls, he logged 51 minutes in a 104-94 overtime Celtics win over the defending champions.
The greatest chapter in the Celtics history came to an end when Parish left Boston after the 1993-94 season to sign as a free agent with the Charlotte Hornets. During his two seasons as a backup center with Charlotte, he became the NBA's all-time leader in games played, passing Abdul-Jabbar's total of 1,560 in 1996 at Cleveland.
In September 1996, he signed with Chicago as a free agent. Playing in a record 21st NBA season, Parish added a fourth championship ring to the three he won with Boston as he appeared in 43 games for the Bulls, making three starts.
When Parish retired, he was the 3rd oldest player to have ever played in an NBA game. As of 2013, he's the oldest player to win a Championship which he achieved at the age of 43.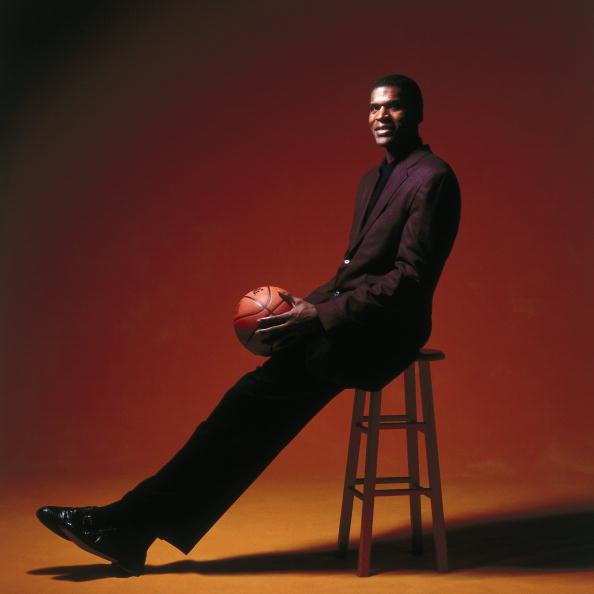 He announced his retirement in typically understated fashion, not in a major news conference but during an offseason television interview in 1997.
"I think it's time," he said. "I know in my heart that it's time to walk away."
In 1998, Parish saw his jersey raised to the rafters in Boston. In honour of his contributions, the Celtics retired his famous "00″ jersey. In 2003, he was inducted in the Basketball Hall of Fame.