Rockets' Harden named Player of the Week
627 //
26 Mar 2013, 16:09 IST
Houston, March 26 (IANS)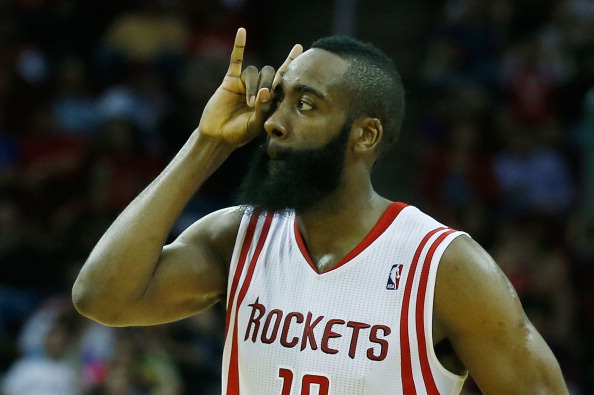 Rockets shooting guard James Harden was named by the NBA as Western Conference Player of the Week for games played between March 18 and 24.
It marks Harden's third such honour this season after winning West Player of the Week for games played Oct 30 to Nov 4 and Dec 31 to Jan 6, reports Xinhua.
Harden Monday joined Tracy McGrady and Hakeem Olajuwon as the only Rockets to ever capture Player of the Week honours three or more times in one season. Harden led Houston to a 3-0 week averaging 26 points and shot a 39-of-44 from the free throw line Monday.
Harden culminated his week by hitting the game-winning shot with 4.5 seconds left to lift the Rockets to a 96-95 win over the Western Conference leading San Antonio Spurs Sunday night.