An NBA insider has suggested that the LA Lakers should go all in on a trade for Washington Wizards All-Star shooting guard Bradley Beal.
In other news, the Lakers are reportedly interested in multiple rotation players from the Orlando Magic.
On that note, here are the latest rumors surrounding the LA Lakers as of Dec. 22, 2022.
•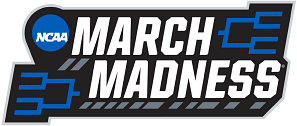 NBA insider believes LA Lakers should trade for Bradley Beal
The LA Lakers are once again starting to struggle following the loss of star big man Anthony Davis to a right foot injury. Davis is expected to miss at least a month and the Lakers are already just 13-18 and on a two-game losing streak. This has quickly led to increased speculation as to how the team can fill the offensive and defensive voids left by the absence of Davis.
According to The Athletic's John Hollinger, now is the time for the Lakers to make a move for Bradley Beal. In his recent report, Hollinger explained why Beal could be a great long-term fit in LA:
"He is one of the few star players who can easily fit in as a third option next to James and Davis, yet is good enough to take over as the lead operator when James is off the court."
Hollinger added that Beal would likely waive his no-trade clause to go to LA, which would help Washington gain future financial flexibility:
"Moving him to L.A. also seems like one of the few options that would save Washington from a disastrous no-trade clause in Beal's generous five-year, $251 million deal. It would let the Wizards re-sign Kyle Kuzma without going into the luxury tax and likely leave enough cap room to ink another starter-caliber player too."
Beal is averaging 23.4 points, 3.8 rebounds, 5.4 assists and 1.1 steals per game while shooting 51.5%. He is also still just 29 and locked up for the foreseeable future after recently agreeing to a five-year, $251 million contract extension with Washington.
Meanwhile, Washington is just 12-20 and 12th in the Eastern Conference and recently lost 10 straight games. Overall, the Wizards appear to be trending towards a rebuild. So a trade involving Beal and the Lakers' 2027 and 2029 first-round picks could be a win-win scenario for both teams.
For John Hollinger's full report, click here.
LA Lakers interested in Terrence Ross
The LA Lakers are interested in Orlando Magic veteran wing Terrence Ross, according to a report from Jake Fischer of Yahoo Sports. However, Orlando has reportedly had a difficult time moving Ross due to their high asking price. The Magic have also won seven of their last eight games following their 5-20 start to the season. So they are no longer a sure bet to trade away their veterans by the trade deadline. Fischer said:
"Terrence Ross has long garnered interest from the Los Angeles Lakers, sources said. New York was in pursuit of Ross in previous years, as well. Yet, while Orlando has rebuffed offers below a first-round pick for the veteran swingman in recent seasons, sources said, it's difficult to foresee a playoff contender sacrificing more than a single second-round selection for Ross' services."
Ross is averaging just 8.1 points, 2.1 rebounds, 1.3 assists and 1.5 3-pointers per game, while shooting 40.6% and 35.4% from three. However, he has proven to be a fairly reliable shooter in the past and he is on an expiring $11.5 million contract. If Orlando lowers their asking price, the Lakers may be able to acquire Ross fairly cheaply to add some scoring off their bench.
For more on the possibility of Terrence Ross heading to the LA Lakers, click here.
LA Lakers expected to pursue big men in trade market, including Mo Bamba
Jake Fischer also mentioned in his report that the LA Lakers are interested in acquiring a big man to alleviate the loss of Anthony Davis. One name mentioned was Orlando Magic center Mo Bamba. However, similar to Terrence Ross, the Magic are maintaining a high asking price for Bamba. Fischer said:
"League executives expect Orlando to hold out for a protected first-round selection or a late first-round pick to part with the 24-year-old rim presence. There are teams like the Lakers and Clippers, as well as Toronto, Sacramento and Brooklyn, that front-office personnel expect to sniff around the big-man market ahead of the Feb. 9 trade deadline and may be willing to cough up a pair of second-round choices for Bamba."
Bamba has been reduced to a bench role this season. He is averaging just 8.2 points, 5.4 rebounds and 1.0 block per game on 50.0% shooting. However, he plays just 19.0 minutes per game and has proven to be a reliable shot blocker and stretch-five in the past. He is also just 24 and on an affordable contract. If the Lakers can acquire Bamba without giving up a first-round pick, he could turn out to be a steal.