The Chicago Bulls have been surrounded by trade rumors regarding their star players after an poor start to the season. Many have included Zach LaVine in potential trades for the Bulls, but it looks like they won't be trading their star shooting guard soon.
Along with LaVine, the Bulls are rumored to trade DeMar DeRozan and Alex Caruso and go back to square one. For the high-flying shooting guard, it could be difficult for him to get traded due to his massive contract. He's expected to make $40 million this season and $43 million next season.
His large contract will play a huge role in where and how he'll get traded. According to NBA insider Marc Stein, the Bulls might hold on to LaVine for a few weeks before deciding where to trade him.
•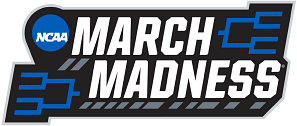 "A trade involving a contract as substantial as LaVine's is tricky to construct in the best of times and a far more significant undertaking before Dec. 15, for starters, when roughly 25% of the league's nearly 450 players on standard contracts is still ineligible to be traded," Stein said.
The Bulls haven't been impressive this season. Most of their key players (with the exception of Lonzo Ball) are all healthy. Chicago might hit the reset button soon and move on from the duo of DeRozan and LaVine.
LaVine is averaging 21.9 points, 5.2 rebounds and 3.2 assists to start the season. The two-time All-Star is registering one of his lowest scoring averages during his tenure with the Bulls. He also hasn't shot well this season, only making 42% of his shots from the field and 34% from deep.
You might also be interested in reading this: Former Chicago Bulls star earmarks Kevin Durant and Jayson Tatum for MVP: "Boston's the best team"
---
Toronto Raptors reportedly interested in Chicago Bulls star
Many teams have drawn interest in trading for LaVine. Teams like the LA Lakers, Miami Heat and Philadelphia 76ers are rumored to be willing to make a deal with the Chicago Bulls. As the rumors pile up, the Toronto Raptors have joined the trade talks for the Bulls star.
Shams Charania of The Athletic reported that the Raptors have a certain level of interest in LaVine's availability.
"I'm told the Raptors are also expected to have some level of interest in LaVine. Masai Ujiri is always aggressive in his approach. It would be interesting a team with Zach LaVine, if you're able to keep Pascal Siakam, Scottie Barnes, OG Anunoby, the Raptors are a team to watch in this as well." Charania said.
So far, the news regarding LaVine's future has remained as rumors. There hasn't been any real progress as teams continue to explore their options.
Also read: NBA Rumors: Insider believes much sought-after Chicago Bulls star won't be available for trade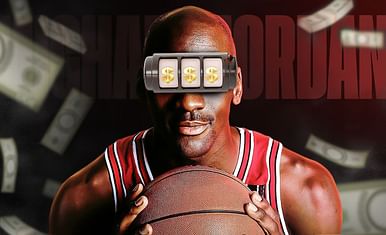 How did Michael Jordan's gambling "habit" taint his image?
Edited by Nicolaas Ackermann