Recent NBA rumors have seen Duncan Robinson mentioned in offers to the Atlanta Hawks for John Collins. With an NBA executive suggesting that a change of scenery would help Robinson, the proposed trade would see Miami land the Hawks big man by giving up three players.
Trade rumors surrounding Duncan Robinson have been a bit of a hot topic this season. While the Heat have made Robinson available for trade, not a lot of takers have emerged.
Miami's reasons for trading Robinson are quite valid. The forward is on an expensive contract that is also time-bound to an extent that makes it hard to trade him. The market response for Robinson hasn't been good thus far. The Phoenix Suns outright rejected Miami's offer for Jae Crowder, which included Robinson. However, the sharpshooter could still be a useful asset for some teams.
•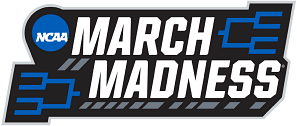 An NBA executive recently proposed a trade that linked the Miami Heat with the Atlanta Hawks. The trade involved Miami sending Duncan Robinson, Max Strus and Nikola Jovic to Atlanta for John Collins. In an interview with Heavy Sports, the executive explained his reasoning behind the deal. Here's what he said:
"Man, Robinson needs a change of scenery. Just getting him somewhere else and letting him play, let him build up his confidence again—he can be a dangerous floor-spacer for a team like Atlanta with Trae (Young) and (Dejounte) Murray."
He continued:
"The Heat really like the potential Jovic has but they are an old team, they need to win now and Collins fills a huge need for them. But Atlanta does not want to fall off the map and taking a risk on Robinson, that is too much of a gamble."
The move itself is based off of the rise in league-wide interest in Hawks forward John Collins. Considering that Collins has been inquired about in trade talks lately, the Heat may attempt to offload Robinson and acquire a bonafide power forward to bolster their frontcourt.
Considering Miami's pursuit of Jae Crowder coming up short (due to Phoenix's disinterest in Robinson), the Heat may benefit from considering a trade with the Hawks.
---
Trading Duncan Robinson to Atlanta could benefit Miami
A trade package involving Duncan Robinson, Max Strus and Nikola Jovic for John Collins could help the Miami Heat in the long run. On paper, the Heat aren't doing themselves a favor by absorbing Collins. Considering the size of his contract, the forward has put a massive strain on Miami's salary cap.
However, John Collins' arrival solves a lot of problems for Miami. With Robinson heading out being the first problem to be taken care of, the Heat could also address their power forward situation with Collins on the roster. While he hasn't been extremely reliable this season, the Hawks forward remains a solid rotation piece who could fit Miami's system.
Atlanta would add some valuable pieces as well. While Collins' absence leaves a huge hole in their frontcourt, the Hawks still have youngsters such as Onyeka Okongwu to step into the role.
The addition of Duncan Robinson would also present the opportunity to play small ball with Okongwu at center. Meanwhile, the Hawks can focus on developing Nikola Jovic as a stretch four to fill Collins' absence in the meantime. The potential for trade scenarions to work is limitless. However, given the risks involved with such a trade going through, neither side may pursue it.
Read: Charles Barkley asserts Miami Heat to reconstruct the roster after sluggish season start: "It might be time to break the team up and start over"