Milwaukee Bucks big man Serge Ibaka hasn't made much of an impact for the Bucks this season. Through 16 games, Ibaka is averaging just 4.1 points, 2.8 rebounds and 0.4 blocks per game on 48.1% shooting. He also hasn't played since Jan. 1. According to a recent report from Shams Charania of The Athletic, the 14-year veteran will remain out as he awaits a trade out of Milwaukee.
Ibaka, aged 33, may not be a huge difference-maker at this stage of his career. However, his vast experience as an NBA champion with 152 playoff games under his belt could still hold value to teams around the league. Likewise, there are multiple contenders around the league lacking in center depth that may be willing to give Ibaka a shot as a backup. According to Michael Scotto of HoopsHype, the price to acquire Ibaka may be as low as just one second-round pick.
•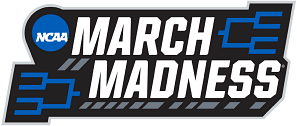 "The sense is that Milwaukee would be willing to part with Ibaka for a second-round pick, according to NBA executives who spoke with HoopsHype," Scotto reported.
All of this makes Serge Ibaka a fairly appealing, extremely low-risk trade target. So on that note, here are three of the best potential landing spots for Ibaka.
3. Serge Ibaka back to the LA Clippers
The LA Clippers traded Serge Ibaka to Milwaukee last season in favor of backup center Isaiah Hartenstein. However, the Clippers have since lost Hartenstein to the New York Knicks in free agency. This has left them with just one reliable center on their roster, Ivica Zubac. As a result, LA now ranks just 21st in field-goal percentage (46.5%) and 19th in blocks per game (4.5BPG).
The Clippers (25-24, sixth in the Western Conference) have been rumored to be in the market for another big man. If they can't land one before the Feb. 9 trade deadline, they may be open to a low-cost reunion with Ibaka.
2. Serge Ibaka to the Brooklyn Nets
The Brooklyn Nets are in the middle of a successful season as they sit 29-17 and fourth in the Eastern Conference. However, the Nets still have a roster that is mostly composed of wings and guards with very little depth in the center position.
Outside of Nic Claxton, Brooklyn could use a steady veteran presence at the backup five spot. The Nets rank just 29th in rebounds per game at 40.6RPG. Serge Ibaka could offer a cheap solution to this problem. Plus, he already has experience playing alongside Nets superstar forward Kevin Durant back in their OKC Thunder days. The Nets are also one of the teams listed by Michael Scotto that have reportedly been keeping an eye on Ibaka's availability.
1. Serge Ibaka to the Miami Heat
The Miami Heat have taken a step back this season as they sit just 26-22 and sixth in the Eastern Conference. This comes after they finished as the one seed last season at 53-29. One of their weaknesses has been their lack of depth in the center spot behind All-Star big man Bam Adebayo.
Miami ranks just 26th in rebounds per game (41.4RPG), 26th in field-goal percentage (45.5%) and 30th in blocks per game at 3.0 BPG. Serge Ibaka has the potential to step in and help Miami in all three of these areas. Meanwhile, his track record suggests he is someone who would fit in well with Miami's renowned team culture. Like the Nets, the Heat are another one of the teams listed by Michael Scotto that has reportedly been monitoring Ibaka.