Thunder beat Rockets 124-94 for largest road win
631 //
30 Dec 2012, 13:11 IST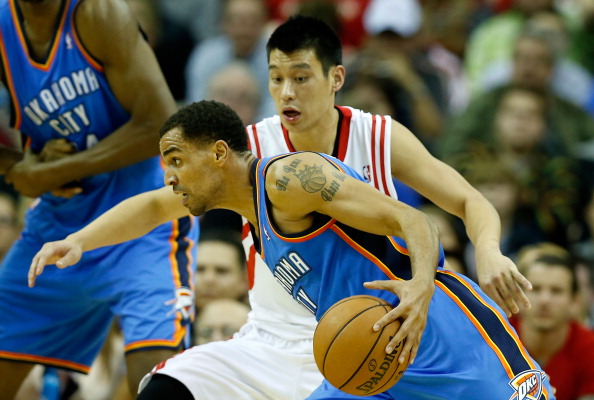 Houston, Dec 30 (IANS): Oklahoma City Thunder blitzed the game-weary Houston Rockets 124-94 in their NBA game at Toyota Center here.
Thunder guard Russell Westbrook posted 28 points, eight rebounds and eight assists Saturday while forward Kevin Durant added 26 points as the Thunder built a big lead in the second quarter and rolled to its second blowout win this season over the Rockets, reports Xinhua.
Kevin Martin, who came to Oklahoma City in the trade for James Harden, scored 19 points off the bench, to lift Thunder to its largest road victory since beating the Clippers 126-85 Apr 15, 2009.
Former Thunder sixth man Harden scored 25 for the Rockets, who played four games in five nights.
Marcus Morris finished with a career-high 24 for the Rockets while making his eighth consecutive start.