The stars were out for the NBA Paris Game 2023, where the Chicago Bulls and the Detroit Pistons put on a show for fans. But players weren't the only ones in the spotlight as other big-name celebrities came out to watch the league's return to the City of Love.
Chicago (21-24) came on top with a score of 126-108 behind Zach LaVine (30 points) and DeMar DeRozan (26 points).
Here are the best stars who have attended the game.
•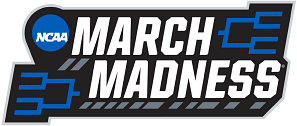 ---
Khaby Lame
The silent Tik Tok star attended the NBA Paris Game and even showed a few of his handles while sitting courtside. Lame rose to fame with his hilarious reactions to questionable life hacks on Tik Tok.
We're hoping Lame can showcase some of his handles in future celebrity All-Star games.
---
Pharrell Williams
Pharrell Williams has been a friend and fan of the league for quite a long time, so it's nice to see him attend the NBA's global games. The legendary record producer was seen sitting next to LA Lakers legend Magic Johnson. We can't read their lips, but we think they're talking about something humorous.
---
Magic Johnson
Magic Johnson attended the NBA Paris Game in support of the league's vision to make it more global. At halftime, Johnson was brought to center court and recognized along with Pistons legends Rip Hamilton and Ben Wallace.
---
Victor Wembanyama
Victor Wembanyama, the top prospect for the 2023 draft, was present at the Accor Arena. The Frenchman showed some love and even interacted with NBA commissioner Adam Silver.
---
Tony Parker
One of the most famous French athletes, Tony Parker, attended the game. The former San Antonio Spurs star guard welcomed fans and the league with open arms along with Bulls center Nikola Vucevic and the Pistons' Killian Hayes.
Parker even had time to joke around with former Bulls All-Star center Joakim Noah during his welcome.
Also read: How to watch NBA Paris Game 2023: Schedule, timings, venue, tickets, and top players - All you need to know
---
Joakim Noah
Ex-Bulls center Noah is of French descent. His father, Yannick Noah, won the French Open in 1983.
---
Lil Baby
Pharrell wasn't the only musical artist who attended. Lil Baby was also present and showed some love for the Pistons ahead of the game.
---
Lavar Ball
Lavar Ball showed up as the Bulls took on the Pistons. His son, Lonzo, plays for Chicago, but hasn't suited up this season due to injury.
---
Charles Leclerc
Famed Formula One racer Charles Leclerc sat courtside for the NBA Paris Game. He wasn't alone in representing the racers as Esteban Ocon and Pierre Gasly sat with him.
Edited by Joseph Schiefelbein