The NBA should make some changes that will make the league more appealing to its fans. NBA changes are required to keep the league growing. There are changes the NBA can make to create a better product, whether it is back-to-back, better All-Star games, or anything else.
Let's break down the best NBA changes the league can make.
NBA Changes: Make stars play a certain number of games
•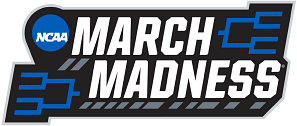 The NBA should implement a rule that wouldn't allow players to not be All-Stars if they don't play a certain amount of games.
In the end, most players sit out because they aren't feeling well. However, in today's NBA, players sit out for the most bizarre reasons, and there must be some sort of penalty for this. It is unjust to the fans who purchase tickets but receive nothing in return.
Ohm Youngmisu makes an excellent point about what's going on with our stars:
"It's medical team staffs holding out players out of back-to-back games and minute restrictions," Youngmisu said. "I understand why it's done. We have to keep our star players healthy, but it really stinks when a team shows up and a team plays their only game at a city for the entire regular season.
NBA Changes: Eliminate back-to-backs
Back-to-back games are becoming a major issue, and this is part of our #1 NBA change. The NBA can eliminate back-to-back and perhaps have teams play fewer games. Half of the time, the product the fans see on back-to-backs is terrible.
Sean Marks agrees with getting rid of back-to-backs.
"Can we please get rid of back-to-backs?" Marks said. "I am so sick and tired of looking at the box scores or turning on a game and seeing the ugly words of load management rest for some of our All-Stars. Let's get down to 66 games, NBA."
Nick Friedell also wants fewer regular-season games:
"Less regular season games," Friedell said. "The players don't care about these regular-season games. The fans don't care about regular-season games."
NBA Changes: Put the team that wins the NBA Finals in the lottery
This is an interesting one and not something that gets mentioned often. Why not reward the best team with an even better honor than a trophy? Some might call it crazy, but putting in incentives for teams could lead to a better product.
NBA Changes: Mid-season tournament with incentives
If the NBA doesn't want to do something about rewarding teams for winning an NBA title, perhaps a mid-season tournament that gives a team an extra draft pick could be even better.
Let's say a mid-season tournament has five games and the winner of it gets a random first-round draft pack in the following year's NBA Draft.
NBA Changes: Get rid of challenges
Challenges are strange because most of the time, they still get the call wrong. Look, part of the sport is the fact that there are going to be mistakes and that's okay. It wouldn't be a crazy idea to get rid of challenges and let human nature do its part.