Some NBA players have over time built a "bad boy" persona for themselves on and off the court, including their aggressive playing style, trash-talking, fights with players, officials and coaching staff; and their general lifestyle off the court. They have always been a part of the NBA and I dare say they are very instrumental to the history of the game.
These controversial players are known to hate being confined by laid-down rules and regulations, be it lateness to practice or even making it at all, lifestyle choices, or fouls made. They, however, give their all on the floor and are often loved and cheered on by their teammates and fans likewise.
Here are the top five NBA players with a bad boy reputation in its history.
•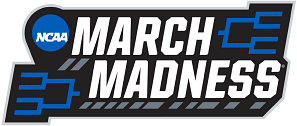 ---
#5 Rasheed Wallace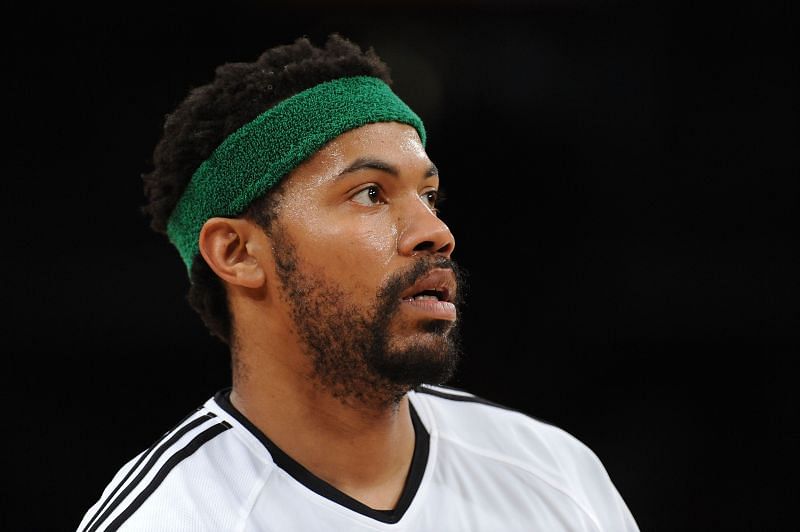 Rasheed Wallace was the fourth overall pick of the Washington Bullets (now Washington Wizards) in the 1995 NBA draft and was later traded to the Portland Trail Blazers after spending a year with the Wizards. No one saw the hot-tempered bad boy who would later emerge.
Wallace holds the record for the most career ejections, having been sent off for a record 29 times. While he often gets ejected for yelling at referees and trash-talking other players, he was once sent off for staring down at an official. Sheed holds the NBA's all-time record for most technical fouls in a single season, as he recorded 41 technical fouls in the 2000-1 season.
His bad-boy reputation aside, the former Blazers power forward was an incredible player. He was named an All-Star player in 2000, 2001, 2006 and 2008 and won the 2004 NBA championship title with the Detroit Pistons.
---
#4 Bill Laimbeer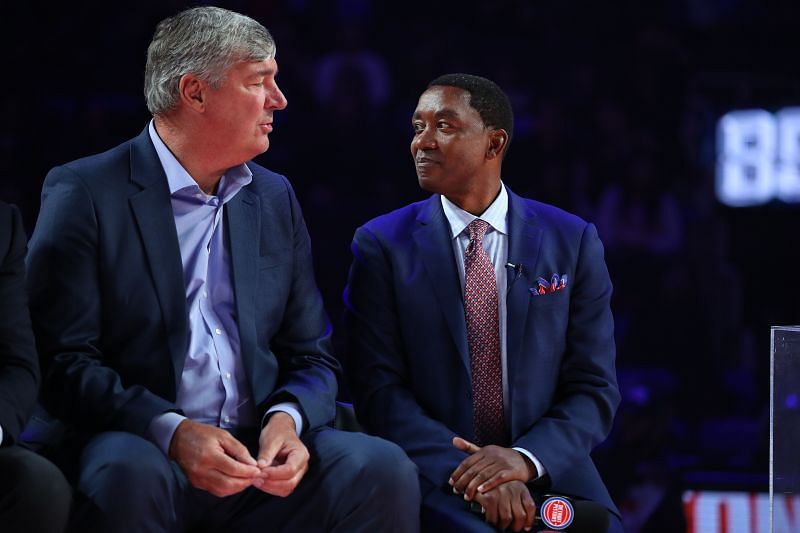 The Detroit Pistons built a team in the late 80s that were considered to be Bad Boys, literally. These bunch of players were known for their very aggressive playing style that saw their opponents scared to go against them. Bill Laimbeer is the original Pistons bad boy, and arguably the only player in NBA history who got away with the most.
The Pistons center was considered to be one of the most notorious players in the league at the time. Although he was loved by the Pistons fans, he was hated by opposition for his thuggish approach to games and his intentional dangerous fouls. Asked about his violent approach to games, Laimbeer said it was more psychological and it was physical.
But he was more than a thug, as he was a skilled player and holds the all-time career record in franchise history for total rebounds, defensive rebounds and personal fouls. He is also the 19th player in NBA history to attain 10,000 points and 10,000 rebounds mark. He was the rebounds champion in the 1985-86 season and was selected as an All-Star player four times in his 14 seasons run in the league. He won the NBA championship title twice with the Pistons in 1989 and 1990.
#3 Allen Iverson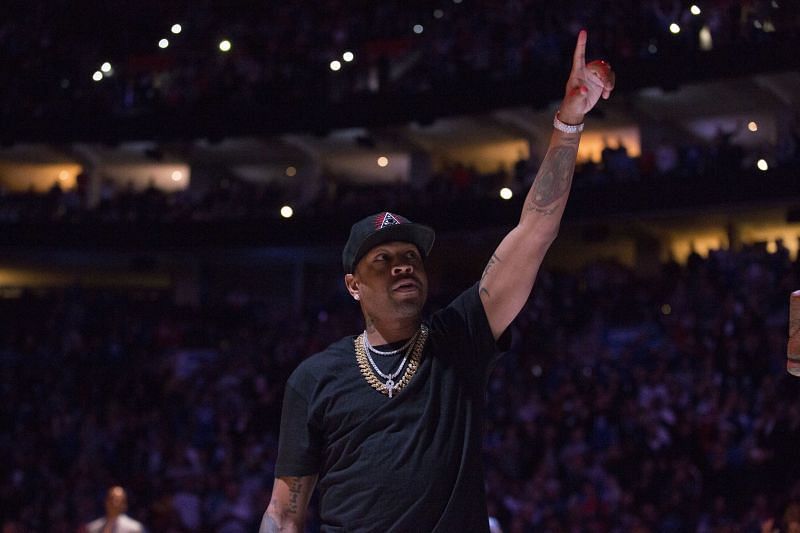 Allen Iverson's path to being on an NBA bad boy list started in his high school days, where he was jailed for an incident that transpired in Virginia, at a bowling alley. The 1996-7 Rookie of the Year was selected by the Philadelphia 76ers as the 1st overall pick in the draft and went on to wear the 76ers jersey for 12 seasons of his 14 season-long career in the NBA.
Iverson's infamous cornrows, love for tattoos, expensive jewelry and fashion lifestyle didn't seem like the ideal look the NBA wanted to be associated with, but he was loved by fans and idolized, including for his amazing talent in the game. The Hall of Famer is known to have always had falling outs with coaching staff, teammates, officials and the like. The Answer was a very selfish player, he always felt a need to prove himself and he had a short fuse that saw him entangled in some legal violations.
---
#2 Metta Sandiford-Artest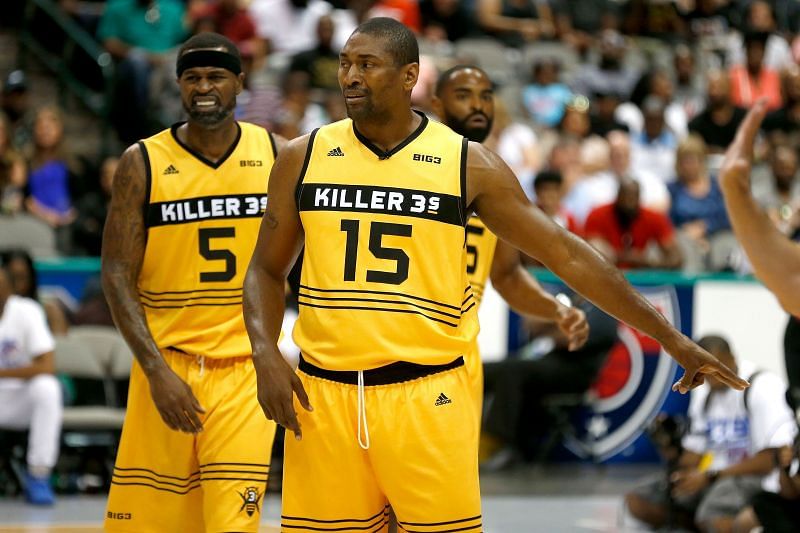 Born Ron Artest, Metta World Peace was forced to change his name multiple times due to a constant need to rebrand his identity. Now Metta Sandiford-Artest, he was selected by the Chicago Bulls as the No. 16 pick of the 1999 NBA draft.
Sandiford-Artest is known for his difficult fouls and dirty plays which at their core are meant to inflict fear into the minds of his opponent. He gets under the skin of his opponents and throws them off their rhythm as he always creates some sort of confrontation. Only Dennis Rodman could have topped him on the bad boy spectrometer.
Ron-Ron won the 2010 NBA championship title with the Lakers. He was the 2004 Defensive Player of the Year and made the All-Star team the same year with the Indiana Pacers.
---
#1 Dennis Rodman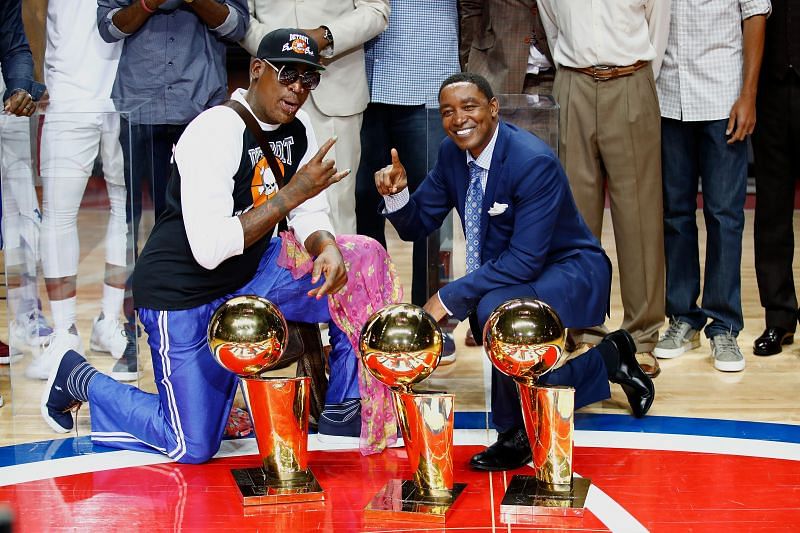 Dennis Rodman is the NBA poster bad boy.
Anytime there is a conversation regarding an NBA bad boy, Dennis Rodman comes to mind first. The Hall of Famer, who was inducted in 2011, was a force to reckon with on the court, was part of the Pistons' Bad Boys team and he brought such bruteness to the Chicago Bulls and was critical to the Bulls winning their second 3-peat alongside Michael Jordan and Scottie Pippen.
Rodman was said to have hit a photographer, fought with teammates and coaches and also head-butted a referee. His lifestyle and mannerisms have seen him not show up for training sessions and, by extension, actual games.
When asked about his bad-boy identity, he had this to say.
"Dyeing my hair, dressing in drag...it all just came naturally to me. I was probably the only player in the history of sports to build an image by himself. It was all raw and natural, no Nike, no Adidas, no Converse."
However, his bad-boy reputation never placed his raw talent and basketball IQ in doubt, as The Worm is a highly decorated player, having won the NBA championship five times, led the league seven times as a rebounding champion, and a 2-time All-Star and Defensive Player of the Year.
---
Also Read: How many rings does Dennis Rodman have?