Mandana Bolourchi is the girlfriend of LA Lakers guard Patrick Beverley. The two have been together for over a year now. Aside from dating an NBA player, she has been successful in her own right.
It is unclear what Mandana Bolourchi's exact net worth is, but it's expected to be around five million dollars. At this point in time, the 28-year-old is widely regarded as one of the most well-known influencers on social media in the world of fashion. Her Instagram account has over half a million followers.
Mandana Bolourchi has multiple business ventures
•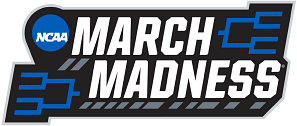 While Mandana Bolourchi got her start as a fashion influencer on social media, she has transitioned into other areas. Now, her main area of work is designing homes.
Interior design might be her newest venture, but Mandana Bolourchi still has her ties in the fashion world. In the past, she has partnered with prominent brands such as Dolce & Gabbana and Harper's Bazaar.
The final piece of her business ventures includes investing in real estate.
Mandana Bolourchi's relationship with Patrick Beverley filled with unknowns
Outside of her multiple ventures, Mandana Boloruchi spends her time with NBA veteran Patrick Beverley. The 34-year-old is in his 10th season, where he is on a LA Lakers team headlined by LeBron James and Anthony Davis. This year, he is averaging 4.5 points, 3.5 rebounds and 2.9 assists.
While it's unclear about when exactly they got together, the two are very open on social media. They regularly post photos with one another, and Instagram is where they announced they had been dating for a year. It is also unknown of how the two met.
Patrick Beverley has been underwhelming addition for LA Lakers
For an array of reasons, it has been an underwhelming start to the year for the LA Lakers (5-10), who sit in 13th place in the Western Conference.
Part of why the team has struggled is because of its supporting cast. One notable lackluster performer is Patrick Beverley, who the team traded multiple assets for in the offseason.
If Beverley is unable to bounce back, he is on track to have the worst season of his career. Along with posting the lowest scoring average of his career, he is having his worst shooting season. Last year with the Minnesota Timberwolves, Beverley shot 34.3% from beyond the arc. So far with the Lakers, he has only converted 24.4%.
LA thought Beverley could be an upgrade to the roster, but so far he has struggled to find his footing.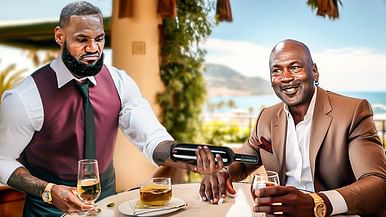 How is Michael Jordan officially richer than NBA's 10 richest players?!
Edited by Joseph Schiefelbein