Christian Wood was left heartbroken in 2015 when he was not selected during the NBA draft out of UNLV.
To make matters worse, Wood's then-girlfriend also dumped him following the draft. Wood was expected to be picked late in the first round or early in the second round. He had invited friends and family to watch the draft with him at Caesar's Palace in Las Vegas, leading to a now-infamous photo of him slumped in his chair after the disappointment.
It was Christian's reputation of being immature that stuck with him and resulted in NBA teams ignoring him during the draft. During an interview with The Ringer, Wood said that he needed a shift in attitude. The now 27-year-old forward also spoke about his ex-girlfriend, who broke up with him after the 2015 draft.
•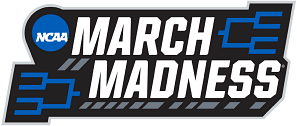 The player said that he never saw his girlfriend after the fateful draft night.
"I lost my girlfriend that night, too," Wood said. "I dropped her off at the airport after the draft and never saw her again."
Christian Wood's girlfriend broke up with him after he went unpicked in 2015 NBA draft
Christian Wood said that his attitude was a result of him having a bit too much faith on his talent:
"When I was younger, it was just that I thought I was more talented than everybody, that my talent was just going to beat them. But me not knowing that there were people just as talented as me and I got to work to be even better than them, I didn't know that before."
Wood has played for seven NBA teams in seven seasons, as well as G League teams like the Delaware 87ers, Greensboro Swarm and Wisconsin Herd.
Of course, Wood's career has since taken off. He played for various teams before having a breakout season with the Detroit Pistons in 2019-20, leading to a three-year, $53 million contract with the Houston Rockets. The player said that things immediately changed once he had the breakthrough season:
"I never got an opportunity," Wood said. "In Detroit, I finally did. Once that happened, it was over."
Now with the Dallas Mavericks, Wood is averaging 17.5 points, 8.0 rebounds and 1.5 assists per game. He is fresh off a double-double season (17.9 ppg, 10.1 rpg, 2.3 apg in Houston, where he started 67 of the 68 games he played). Needless to say, Wood eventually found success, although he might have taken a route that most NBA players do not travel.
Edited by Joseph Schiefelbein